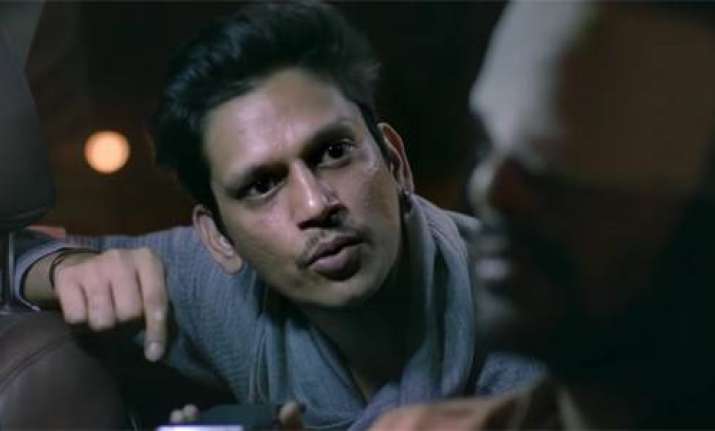 Actor Vijay Varma with his 'devilish' portrayal in the recent release 'Pink' sent chills down many a spines. His character Ankit had a misogynist attitude and showed brutality and the actor himself believes that male dominance is everywhere.
In the Aniruddh Roychoudhuri directorial, Vijay played the bad boy and in an interview said that though women like bad boys the one he played on screen messed up real bad. He said that though everyone appreciated his acting they have asked him to stay away from him.
The actor, who has been quite busy post the release of the movie, joked that he doesn't think women would want to date him after seeing his obnoxious attitude in the movie.
"Jokes aside, I think in these modern times people really can segregate actor from character," said Varma.
Talking about his role, Vijay revealed that when he was offered the movie his only worry was if he would be able to do justice to it. He said that since his character Ankit had some seriously strong sequences, he wanted to get it right.
"And also to discover more behind the text. So yes, it was written with the intention to create terror and menace and I plunged into it wholeheartedly," he said.
Vijay revealed that at first he was little reluctant to plays such a character on screen but since the role was that of a sinister scumbag he was lured and challenged by it in equal proportions.
"I took a day to mull over it and decided to take it up because I loved the script. And I deeply admire Shoojit (producer Shoojit Sircar) and Aniruddh Roychoudhury. So I had faith that it won't be like the villain of 1980s and 90s which titillates male audiences," he said.
Coming from conservative family, Varma had to seek reference points for his characters predatory and crass behaviour towards women.
"I saw a lot of 'Roadies' Delhi auditions and 'Splitsvilla' to get the passive aggressiveness from people on these shows. Their behaviour and mindsets, I tried to ape. I am from Hyderabad and have lived in a very protected family, almost like a girl child. But the male dominance and chauvinism were very readily available everywhere around us," he said.
Varma is not afraid of being typecast.
"I have a variety of work coming up next. Tigmanshu Dhulia's 'Yaara', where I play a flamboyant womaniser. And 'Raag Desh', where I play a noble and ethical journalist in the 1940s," he said.
(With IANS Inputs)