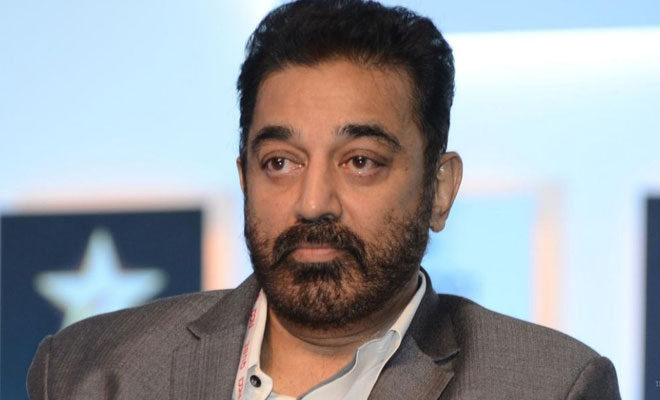 Actor Kamal Haasan has landed in legal trouble for commenting about Mahabharata in a recent interview to a Tamil channel where he reportedly said that Indians were giving a lot of respect to a book (Mahabharat) that highlighted the fact that a woman was pawned away in gambling.
Hindu Munani Katchi, a right wing group, has taken serious objection to the remarks and has filed a Public Interest Litigation (PIL) against the 62-year-old actor.  
The group had earlier lodged a complaint against the actor with the Chennai city police commissioner on March 15. The interview was aired on March 12 and had sparked off intense reaction from Hindu outfits. 
"In Mahabharata, Panchali was used a pawn while the men gambled. She was used as a collateral. And India is a country that respects and honours a book that revolves around men using a woman to gamble away as if she was a mere object," Kamal had said.
The PIL has been filed by Tirunelveli resident Adhinatha Sundaram, a member of the HMK, against the actor for hurting Hindu sentiments. 
"Kamal Haasan has been repeatedly taking an anti-Hindu stand and it has increased during the recent times. He has needlessly criticised Mahabharat, which is a revered epic of the Hindus along with Ramayana. Can he dare to talk in an insulting manner about Islam or Christianity and Bible and Quran?" Hindustan Times quoted HMK president Arjun Sampath as saying. 
"There will be a massive campaign against Kamal Haasan if he does not apologize and withdraw his comments. Actually he has been a serial offender and we demand action be taken against him," Sampath said.