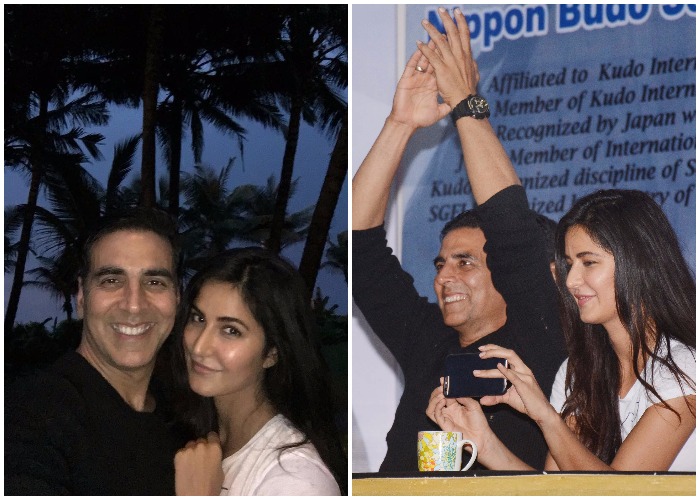 Remember Namastey London; the movie which still embosses the list of few unforgettable movies of Bollywood? Everyone almost instantly fell in love with this adorable reel-life couple Akshay Kumar and Katrina Kaif. It's been long that they have made a screen presence together. But on Saturday, they came back together, although not for the movies, for a Kudo Tournament organised by none other than Khiladi Kumar. After all, we all know Akshay Kumar's love for martial arts. But the show-stealer of the entire event was when Akshay and Katrina showcased some Judo moves to the audience.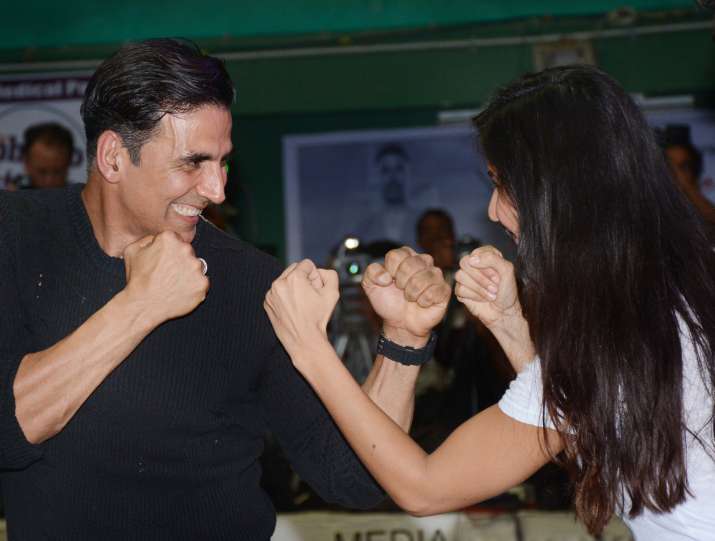 Seeing them back together rekindles our desire to see them paired up against each other in a film, probably a comic one.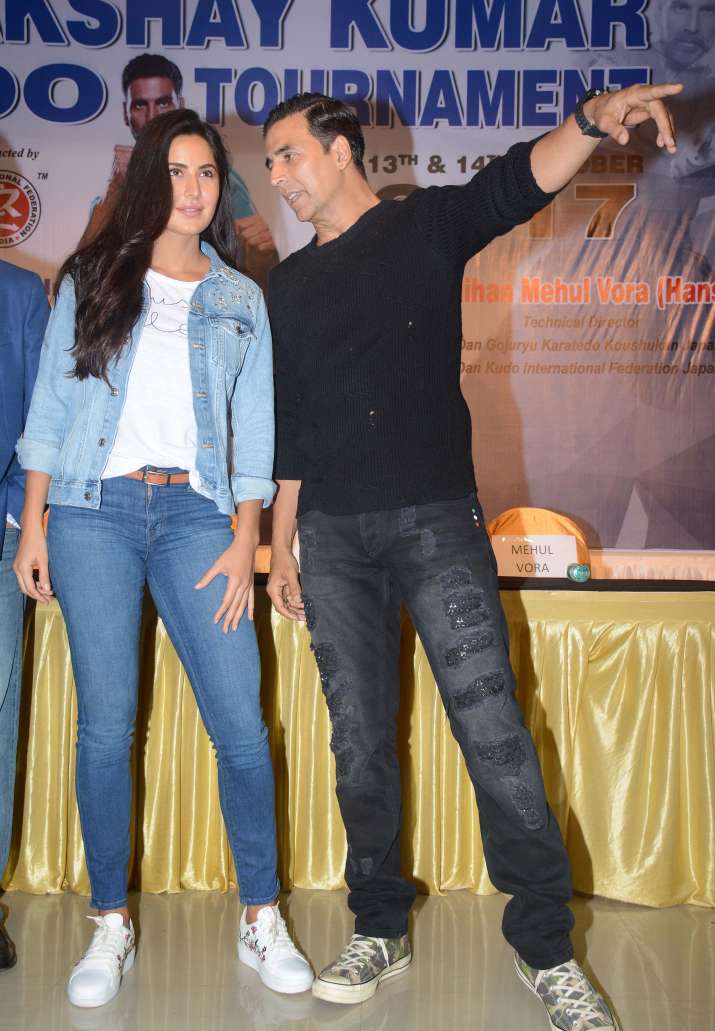 They have given us so many hit films like Namastey London, Humko Deewana Kar Gaye, Welcome, Singh is King and De Dana Dan.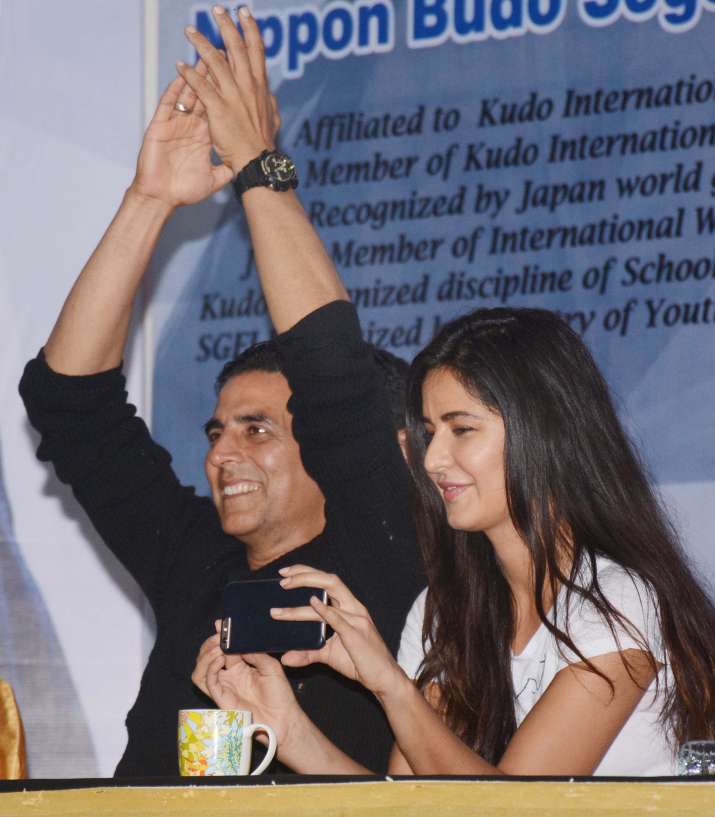 Them coming back together is no less than a throwback for Akshay-Kat lovers. 
Katrina Kaif was seen in a white t-shirt and denim. Without any makeup, the naturally beautiful actress was looking at her fashion best.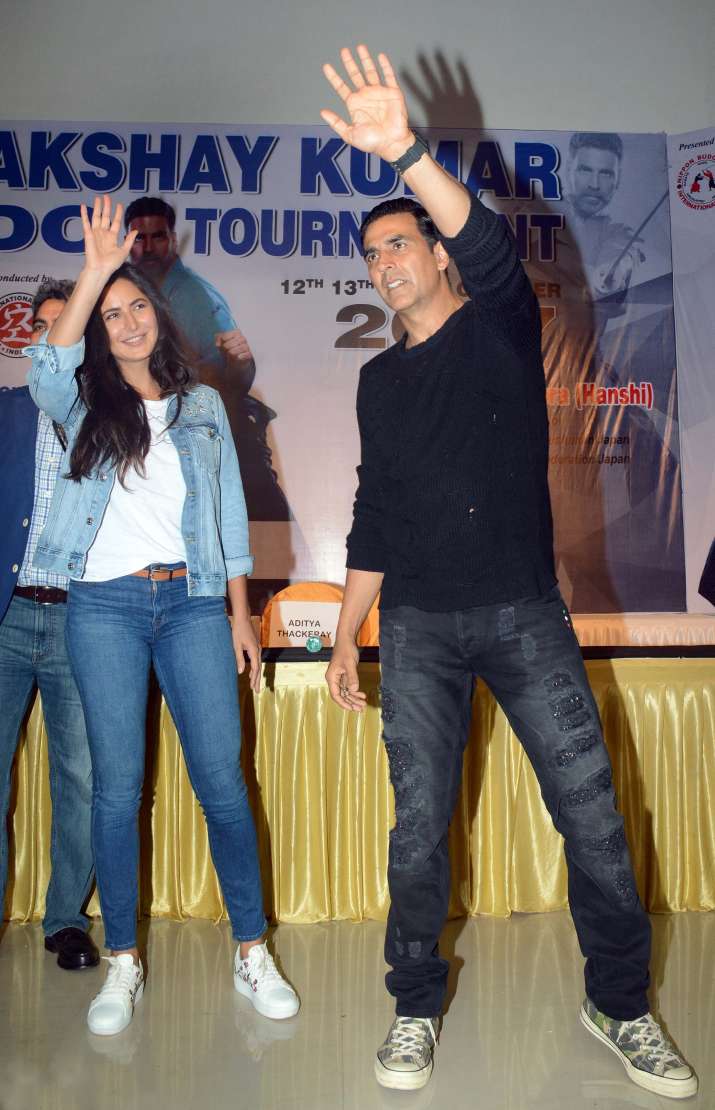 She seemed to be enjoying every bit of the event, posing candidly for the shutterbugs. 
In one selfie posted by Katrina, she admitted that Akshay is a better photographer than she is. We don't know who's better at clicking, but surely both of them were looking picture-worthy. 
Akshay Kumar took to social media to thank Aditya Thackeray and Katrina Kaif for showing up at the tournament.