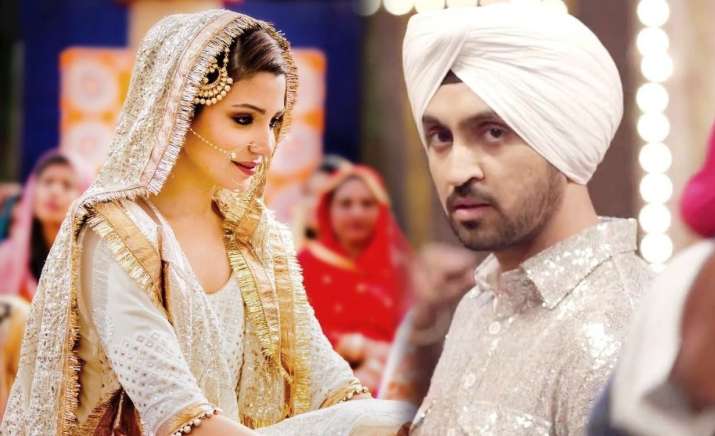 'Phillauri's' first sufi love song of the year 'Dum Dum' launched today. 'Phillauri' is Anushka Sharma second production. Anushka Sharma and Diljit Dosanjh, the lead pair of the flick shared video of the song on Instagram along with a cute message. 
Diljit Dosanjh took to Instagram to share the video of their first sufi song 'Dum Dum' from film 'Phillauri'.
Diljit shared the song with this message, "#Phillauri Gana Aa Geya #DumDum.. Sry Thodha Late Post Kita Mai v Video Dekh riha c Feelingan Ch Late Ho Geya Baki Tusi Dekh Leya hona Daseyo Kiddan Lagga"
In the film, Anushka is playing a character of a friendly ghost. The movie has already grabbed much attention of the audience due to its quirky storyline. 
Anushka Sharma and Diljit Dosanjh starer film 'Phillauri' is the love story of a ghost. In the very first song 'Dum Dum', the actress can be seen celebrating love with her 'Phillauri' co-star. 'Dum Dum' is unique love song, in which the stars can be seen communicating their love through eyes, that accidental touch of hands and the beautiful music. 
'Dum Dum' song has been composed by Shashwat Sachdev. It is sung by Romy and Vivek Hariharan. The lyrics are given by Anvita Dutt.