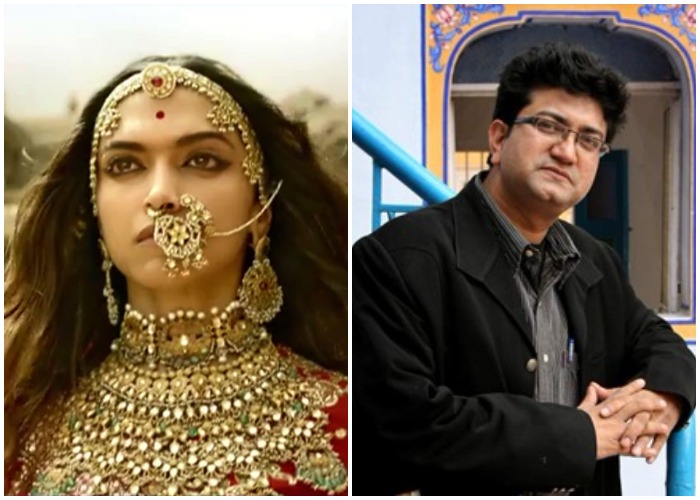 Padmavati, the film which is surrounded by umpteen controversies ever since its trailer was out. The outrage surrounding the film became so violent that fringe groups even announced a bounty of Rs 10 crore to behead either Sanjay Leela Bhansali or Deepika Padukone. As the year was coming to its end, we got the news of CBFC giving a green signal to SLB's period-drama. The title is likely to change to 'Padmavat' as per the statement issued by CBFC. But despite changes in the film and title, Rajput Karni Sena is in no mood of compromise.
Unhappy with CBFC's green signal to Deepika Padukone's Padmavat, Karni Sena demanded a complete ban of the film. They also threatened to set ablaze the cinema halls screening the film. Talking about the film, he Gujarat president of the outfit, Raj Shekhawat told media, "It is unfortunate that the censor board has decided to give the film a U/A certificate with only five changes. We will not accept this. We want a total ban on the film, which glorifies the barbarian invader, Alauddin Khilji. Just like Gujarat and some other states, we want the Centre to stop its release in the other parts of the country as well."
On Friday, the Rajput Karni Sena even demanded an ouster of newly-appointed CBFC chief Prasoon Joshi. They also demanded to send Sanjay Leela Bhansali in a prison for maligning the image of Rani Padmavati.
They also questioned Sanjay Leela Bhansali's enormous investment in making the movie during demonetisation. For the uninitiated, film Padmavati involves a total budget of Rs 180 crore.
The recent grapevine has it that Padmavati is scheduled to release on February 9. Noted film trade analyst Ramesh Bala also tweeted about the release date of Padmavati on Friday.
Now the question arises, will Sanjay Leela Bhansali's magnum opus take a toll on Akshay Kumar's Padman, which will be release a few days earlier than Padmavati. Also, Anushka Sharma's home production film Pari is also scheduled to release on February 9. Will she avert the clash or let her film face the brunt of Padmavati's immense popularity?