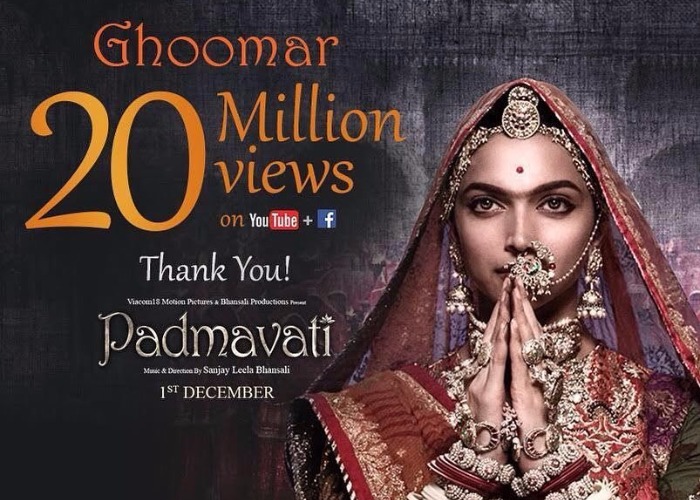 The first song of Sanjay Leela Bhansali's magnum opus Padmavati was released on Wednesday and it wasn't hard for the song to catch so many eyeballs in just one day. After all, the graceful actress Deepika Padukone is looking stunning as Rani Padmini in the video. Clad in traditional Rajasthani attire, dancing gracefully with oil lamps in her hand, Deepika really got into the skin of Rani Padmini in the song. Voiced by Shreya Ghoshal and penned by Swaroop Khan, Padmavati's Ghoomar is already a rage on social media. 
The video song achieved 10 million views in just two days of release and took another two days to reach the 20 million mark on YouTube and Facebook combined. The actress took to social media to express her gratitude to fans. A couple of days ago, Deepika Padukone thanked her fans for such love and support on the first song of Padmavati. Ghoomar hitting 20 million views gives her another reason to thank her fans. Here's what she posted. 
In case you missed the song, here's the music video for you.