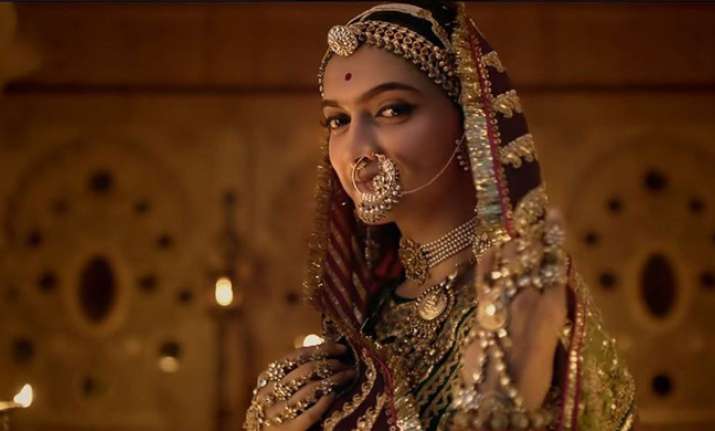 Veere Di Wedding actress Swara Bhaskar expressed her anger towards Padmaavat director Sanjay Leela Bhansali for glorifying Sati in his latest release. She accused the maker of portraying Sati and Jauhar as a matter of pride in his film Padmaavat. She slammed the director in an open letter published in The Wire on Saturday. Swara suggested that Padmaavat reduces women to talking vaginas in her open letter.
The Veere Di Wedding actress began her open letter by praising Bhansali's work in eight full-fledged paragraphs. She even included a video in which she backed the filmmaker in his fight against the fringe groups who threatened him for life. But talking about Padmaavat, she felt like it was reducing them to talking vaginas.
She reminded Bhansali that she worked with him for a small role in his movie Guzaarish. But despite her respect for the filmmaker, she decided to call him out for some mistakes he committed while making Padmaavat.
Swara Bhaskar took offence to the climax scene of the movie, wherein Deepika Padukone along with other women of the kingdom commit Jauhar to save their pride. Here are the points she raised.
Women have the right to live, despite being raped sir.
Women have the right to live, despite the death of their husbands, male 'protectors', 'owners', 'controllers of their sexuality'.. whatever you understand the men to be.
Women have the right to live — independent of whether men are living or not.
Women have the right to live. Period.
Some more basic points:
Women are not only walking talking vaginas.
Yes, women have vaginas, but they have more to them as well. So their whole life need not be focused on the vagina, and controlling it, protecting it, maintaining it's purity. (Maybe in the 13th century that was the case, but in the 21st century we do not need to subscribe to these limiting ideas. We certainly do not need to glorify them. )
It would be nice if the vaginas are respected; but in the unfortunate case that they are not, a woman can continue to live. She need not be punished with death, because another person disrespected her vagina without her consent.
There is life outside the vagina, and so there can be life after rape. (I know I repeat, but this point can never be stressed enough.)
In general there is more to life than the vagina.
Swara Bhasker also wrote that at the end of film Padmaavat, she felt like a 'vagina'. "I felt reduced to a vagina–only. I felt like all the 'minor' achievements that women and women's movements have made over the years– like the right to vote, the right to own property, the right to education, equal pay for equal work, maternity leave, the Vishakha judgement, the right to adopt children…… all of it was pointless; because we were back to basics," she said.
Swara Bhasker acknowledged the fact that Padmaavat dated back to 13th century where the practise of committing Jauhar after husband's death was a common sight. Talking about it, she said, "I understand that Jauhar and Sati are a part of our social history. These happened. I understand that they are sensational, shocking dramatic occurrences that lend themselves to splendid, stark and stunning visual representation; especially in the hands of a consummate maker like yourself — but then so were the lynchings of blacks by murderous white mobs in the 19th century in the US – sensational, shocking dramatic social occurrences. Does that mean one should make a film about it with no perspective on racism? Or, without a comment on racial hatred? Worse, should one make a film glorifying lynchings as a sign of some warped notion of hot-bloodedness, purity, bravery – I don't know, I have no idea how possibly one could glorify such a heinous hate crime."
Swara Bhaskar even pointed out the infamous Nirbhaya gang-rape incident that took place five years ago in India, wherein a girl was brutally raped and assaulted in a moving bus.
No Sir; Rajasthan in the 13th century with its cruel practices is merely the historical setting of the ballad you have adapted into the film Padmaavat. The context of your film is India in the 21st century; where five years ago, a girl was gang-raped brutally in the country's capital inside a moving bus. She didn't commit suicide because her honour had been desecrated, Sir. She fought her six rapists. She fought them so hard that one of those monsters shoved an iron rod up her vagina. She was found on the road with her intestines spilling out. Apologies for the graphic details, Sir, but this is the real 'context' of your film.
Swara expressed her anger about the frequent incidents of rape and mutilation that are taking place in India like an everyday affair. She wrote, "You do know that acts like Sati and raping women are two sides of the same mindset. A rapist attempts to violate and attack a woman in her genital area, penetrate it forcibly, mutilate it in an effort to control the woman, dominate her or annihilate her. A Sati- Jauhar apologist or supporter attempts to annihilate  the woman altogether if the genitals have been violated or if her genitals are no longer in the control of a 'rightful' male owner. In both cases the attempt and idea is to reduce women to a sum total of their genitals."
Swara said she was hopeful that Bhansali would offer "some sort of a critique of Sati and Jauhar in your film".
"Your cinema particularly is inspiring, evocative and powerful. It can move audiences to emotional highs and lows. It can influence thinking and that, sir, is why you must be responsible as to what it is you are doing and saying in your film."
She signed off the letter as "Swara Bhasker, Desirous of Life".