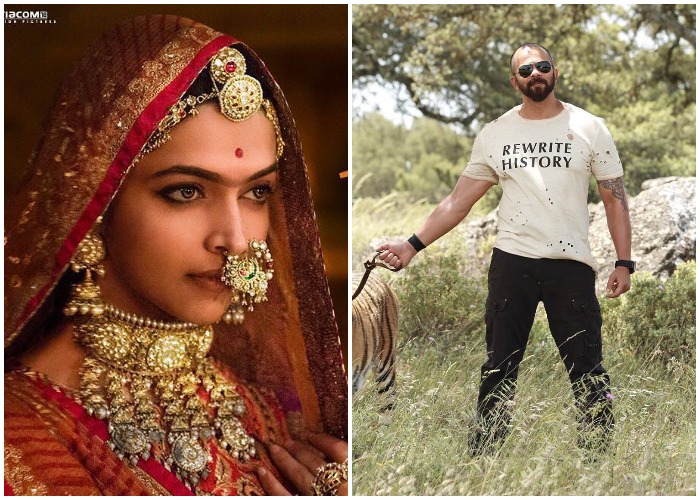 Filmmaker Rohit Shetty comes in support of Sanjay Leela Bhansali's magnum opus, saying let Padmaavat breathe for God's sake. His statement came after actor Swara Bhaskar called Bhansali out for the glorification of Sati and Jauhar in his film in an open letter. She concluded the letter saying that Padmaavat reduces women to 'talking vaginas'. Giving his reaction on the open letter at Radio Mirchi Awards on Sunday, Rohit Shetty backed the filmmaker and his magnum opus.
He said, "I'd like to request everyone that after so much troubles and struggles the film 'Padmaavat' has released, please let it run in peace."
"It is our film, so if I say something or someone else says something, we would be trying to create more trouble for our film.
"Film has released and let the audience watch it, The film is doing phenomenal business after all the hassle and trouble the entire production has faced especially Sanjay Leela (Bhansali), Deepika Padukone, Ranveer Singh and TV 18, let their movie run in peace."
"Now if we try and say something and create problem then what would be the point. Let the film breath now, for God's sake," he added.
Filmmaker Imtiaz Ali also spoke about the letter, which according to him is nothing more than "each to his own" kind of deal.
"I haven't read the letter of Swara to Sanjay Leela Bhansali, but I know about it. See when delay happens in the film, it doesn't feel right. There is nothing in 'Padmaavat' which requires any protest but each to his own," he said.
"Padmaavat" was released after a gruelling battle against members of fringe groups who were protesting the depiction of Rajputs in the film.
(With IANS Inputs)