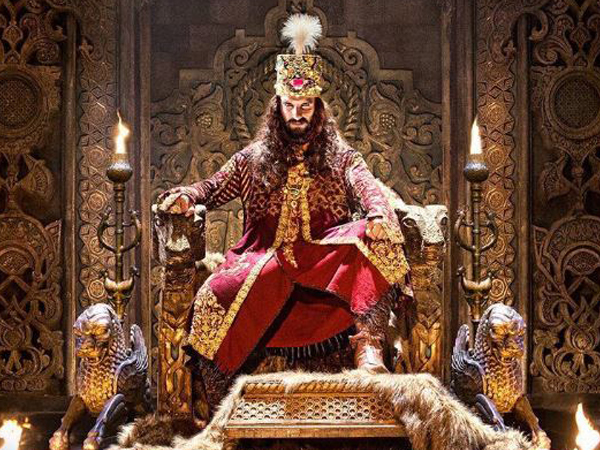 Bollywood actor Ranveer Singh who earned praises for his menacing role in Sanjay Leela Bhansali's Padmaavat, is really having a super busy schedule these days. The actor is working for his upcoming Zoya Akhtar film Gully Boy, which stars Alia Bhatt opposite him.  But the actor took time off from his 24-hour long shooting schedule for his favourite directors Rohit Shetty and Raju Hirani. Despite having shot for 12-hour straight for Gully Boy and then having a 12-hour shoot for an endorsement, Ranveer Singh accompanied his favourite director Rohit Shetty for the private screening of Padmaavat.
A source close to him told SpotboyE.com, "Ranveer had a 24-hour long shooting schedule yesterday. He shot for 12 hours straight for Gully Boy and then had to shoot 12 hours straight for an endorsement. Ranveer realised that there was a private screening where his Simmba director Rohit Shetty was seeing the film. One of his favourite directors Raju Hirani was also seeing the film there. He didn't want to miss seeing them. So during his dinner break, he rushed to the screening at Yash Raj to meet them and came back straightaway."
The screening also had his close friends Varun Dhawan and Sonakshi Sinha. He hardly had any time to chill with them and had to rush back to the endorsement shoot. But it's insane that he pulled this off too on a hectic shooting day that he had," the source adds.
Talking about the film Padmaavat, critics across the country are unanimously agreeing to the fact that Ranveer Singh owns the film. His role as Alauddin Khilji is receiving undivided praises from all quarters. His portrayal of a wicked ruler has become the talk of the town ever since the film has hit the theatres. It is also being said that Alauddin Khilji is Ranveer Singh's best performance to this day.
Our film critics gave 3 stars to Sanjay Leela Bhansali's Padmaavat, calling Ranveer Singh at his cinematic best in the film.