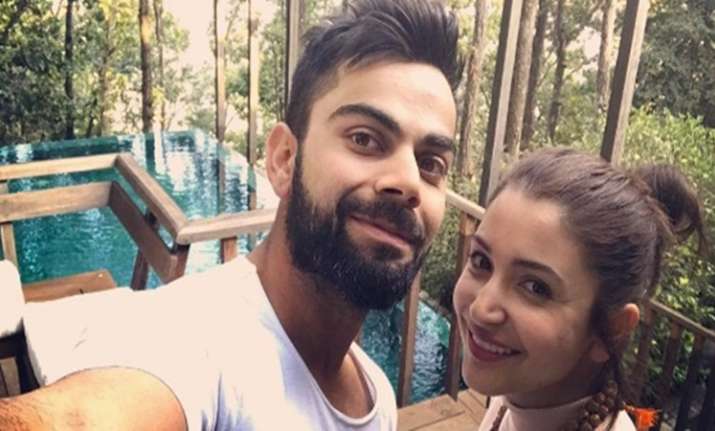 Which is the latest buzz which has kept every fan on the edge of their seats? Undoubtedly, it is marriage rumours of Virat Kohli and Anushka Sharma. Till now there has been no official confirmation of the wedding between the Indian cricketer and Bollywood beauty but rumours date back when Virat Kohli was rested for the December match. Since then people started guessing about their wedding and the hint dropped when Anushka was seen boarding flight with family members and a priest.
Earlier, reports said that the celebrity couple will tie the knot at a vineyard in Milan, Italy between December 9-12. However, the latest reports suggest something else. As per information coming out of ashram of her family priest, a wedding is going to happen on December 15. News18 reported that when people at Maharaj Anant Baba's ashram in Haridwar were asked about this, they remained tight-lipped but further inquiries revealed a major information. It came to be known that the guru has gone to Italy to preside over a wedding which is scheduled to happen on December 15.
''Anushka was here a few days back. She came to meet guru ji. A team of three people then left the Dham on November 28 to do preparation for some functions. On December 2, baba ji flew out of Haridwar. He won't be back here until 15th as her wedding will be in Italy on that day, a top functionary told.
Anushka's family has been devotee of the Maharaj since long time. Anushka went to seek his blessing before her Bollywood debut, however, the family chose to keep this as a secret after her first movie.