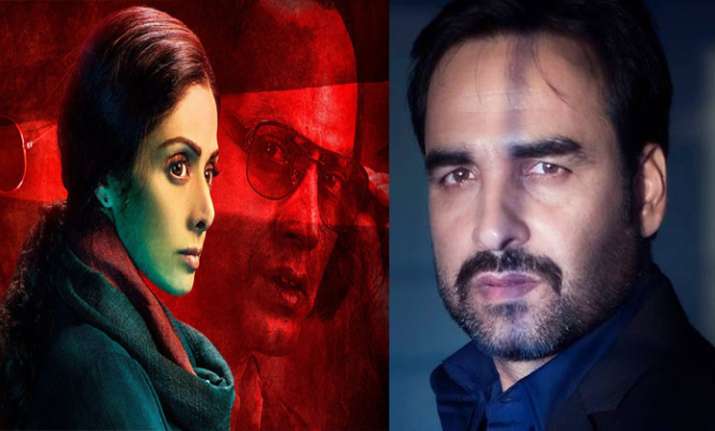 The winners of the 65th National Film Awards are being announced today and late actress Sridevi was awarded with Best Actress award for MOM. This was her first National Award. Rajkummar Rao starrer Newton received Best Film award while Pankaj Tripathi received special mention at the award. A R Rahman won Best Music Direction for director Mani Rathnam's Kaatru Veliyidai, and Best Background Score for MOM.
Expressing his excitement MOM director Ravi Udyawar said, "Wow, she deserves it. I'm really happy it's a great news for me because it was our film. She had done a fabulous job. We all are missing her now."
Actor Pankaj Tripathi, has been acknowledged for his spectacular role as a CRPF Officer in Netwon. The 65th National Awards has just announced that the Gangs of Wasseypur and Masaan actor has won a Special Mention Award for his role in Newton. 
He said " I am absolutely delighted. I had no idea I was even in the running. It feels amazing to know that the whole country thought my role in Newton was one of my best and to win the Special Mention Award at the highest film award in India is just exhilarating. My director and co-actors made it so easy for me to act in this film.
नेशनल अवार्ड!!

राष्ट्रीय पुरस्कार में स्पेशल मेंशन अवार्ड मिलना वाकई स्पेशल है। हर एक्टर की तरह मेरे लिए भी गर्व का क्षण है ये। नेशनल अवार्ड पैनल, न्यूटन की पूरी टीम और आप सब का शुक्रिया।

— पंकज त्रिपाठी/Pankaj Tripathi (@TripathiiPankaj) April 13, 2018
Pankaj Tripathi and Sridevi's social media fans expressed their excitement for their favourite stars achievement. Below are twitter reactions:
He deserves this and much more. #Newton #barelykibarfi https://t.co/qX4rEo80KC

— Sen💞 (@Senthilrajaguru) April 13, 2018
65th #NationalFilmAwards: #Sridevi gets Best Actress Award for her performance in #Mom
Best Popular Film Providing Wholesome Entertainment : #Baahubali2
Best Action Choreography & Best Special Effects : #Baahubali2
Best hindi film :#Newton
Pankaj Tripathi gets special mention.

— Rishu Roshan (@imrrpandey) April 13, 2018