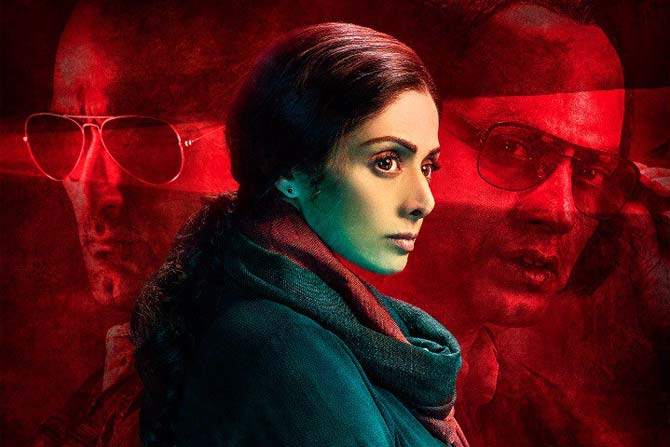 Ravi Udyavar's Mom was one of the most anticipated movies of 2017. Firstly for the fact that Sridevi was making a comeback in Bollywood after 4 years. Her last film was Gauri Shinde's English Vinglish. Secondly, the movie sheds light on the status quo of women safety in India, despite all its technological advancement. The movie received rave reviews by critics all around India. Some even labelled the flick as one of the best performance by the veteran actress.  Although, the first day collection didn't meet the expectations, but it performed fairly, owing to the fact that Spiderman Homecoming released on the same date in India. 
The Sridevi-starrer managed to bag Rs. 2.50 crore on its opening on Friday. As compared to her previous venture English Vinglish's opening collection, which was Rs. 2.25 crore,the opening is said to be reasonable. 
Also Read: MOM Movie Review: Sridevi as Devki has reached the zenith of effortless acting, Nawazuddin a surprise package
Mom is a suspense thriller which features Sridevi, Akshaye Khanna, Nawazuddin Siddiqui and Pakistani actress Sajal Ali in the lead roles. Its a crime-based movie which revolves around the life of Devki, a school teacher, whose teenage daughter is brutally gang raped in a moving car. She embarks on a journey to avenge her daughter. It managed to create quite a lot of buzz as much of the plot wasn't revealed in the trailer, leaving the audience guessing. The makers are looking forward to better earnings at the weekend. 
Also Read: From Mom to Badlapur, these 5 movies prove Bollywood's fixation with thing called 'Revenge'
Mom is released in four languages including Tamil, Hindi, Telegu and Malayalam. It is also Sridevi's 300th film since her cinematic debut 50 years ago. 
For more Entertainment stories, click here