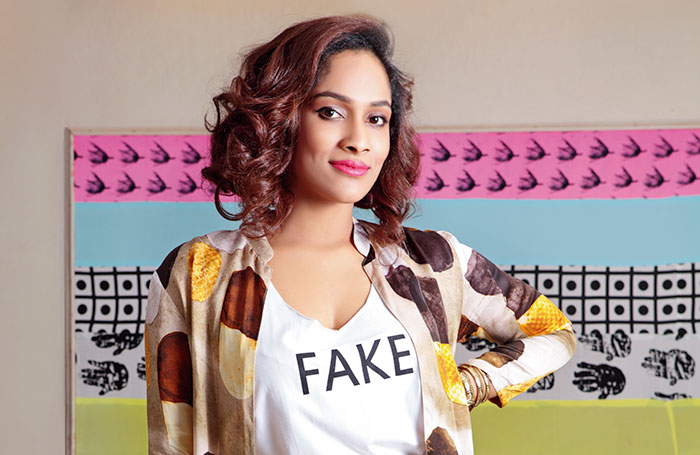 Do you feel an urge to cover your pimple-loaded face within the layers of makeup? This is something every girl has felt once in her life. Acne can be a lot embarrassing. But they are as normal as everything else is. Skin is just an organ of our body and our organs are bound to malfunction at times. 
Masaba Gupta is quite aware of the fact. The Indian fashion designer decided to come up and talk about the insecurities of a woman. Recently, Masaba posted a throwback picture of herself on Instagram. In her post, she openly talks about her acne issues. A not-so-clear skin is something that always holds a woman down and when you're famous, a single 'pimple' can suddenly become a talk of the town. But Masaba chooses to stay natural. 
Even if you've not suffered from acne or any other skin issue, you can still relate to the post. You can feel it hitting the right chords of your heart. We, the women, are always judged for our physical appearance. Be it our height, weight, complexion, hair, skin and endless things! We're never perfect and it's high time we should try being one. 
This single post by the brave young designer shuns all the judgmental perspective of people towards women. It's really not easy to post such a picture of yourself on social media, especially when you're on that pedestal!