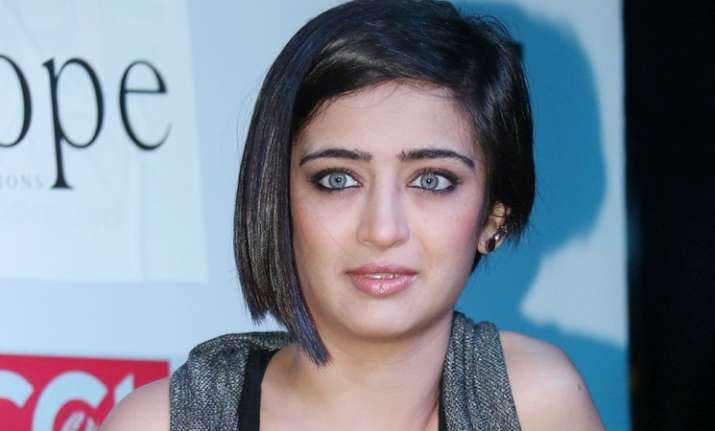 Actress Akshara Hassan says she gets excited every time she watches the on-screen romance of her parents Kamal Hassan and Sarika in their first outing "Raaj Tilak." 
"I liked my mom in 'Parzania' and my dad in 'Nayakan' and 'Chachi 420'. And I liked both of them together in 'Raaj Tilak'. It was a high point for me to see how my parents fell in love. That's when their relationship started. 
"I get super happy seeing it (film) and that they have captured it (the real life romance) on screen. It fills my heart with happiness," Akshara told PTI. 
The actress, who made her Bollywood debut with "Shamitabh", says her parents are happy with the work she has done so far. She says she would like to imbibe the maturity of her parents and the way they deal with situations in life. 
"My parents think I am doing well and heading in the right direction. They are critical about my work. They tell me things on my face so that I can do better. They ask me why I did a scene or act in a particular way and not the other way. 
Sometimes I agree with them sometimes I don't." She is now looking forward to her second release "Laali Ki Shaadi Mein Laddoo Deewana", a romantic-comedy. It will be out in theatres on April 7. 
"It is easy to use the connection of your parents, some star kids chose that route as it works for them. I could also do that but I did not. I was an assistant director before I became an actor and the work I got is on my own. I worked hard to reach here," she says. 
The actress, even while working as an assistant director, never revealed her last name to anyone. 
"If people come to know I am Kamal Hassan's daughter the treatment is very different, they just put you on a pedestal and it becomes difficult for me to give my 100 per cent. I am ok getting yelled on sets, atleast I will learn that way. 
"The achievements that I got and will be getting in the future will be on my merit and that is a far better feeling. One should do things on their own, if they can't do it then ask for help," she added. 
When Akshara set out to work on her own, there were minor hiccups but she has learnt how to deal with situations. 
"Some people don't take you seriously, I look like a child until I open my mouth. But there are some people who are chauvinists and they do create a problem for me and make life difficult. But there is a nice way to deal with it without involving parents and being respectful and saying don't cross the line," she said.