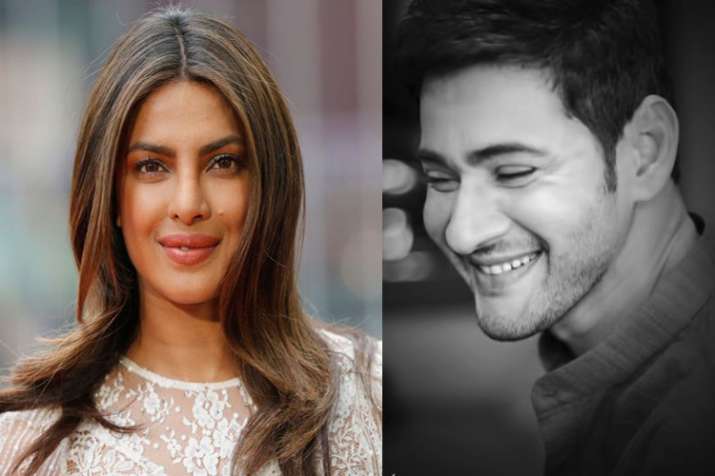 South Superstar Mahesh Babu turned a year older today and his birthday is trending with #HBDSuperstarMahesh. Meanwhile, actress Priyanka Chopra thanked her mother through an emotional post. 
Happy Birthday Mahesh Babu: Interesting Instagram posts of the Telugu cinema's 'Prince'
The multifaceted personality Mahesh Babu, who is known for his remarkable contributions in Telugu cinema, is also a producer and philanthropist. The South superstar Mahesh turned a year older and rings in his 43rd birthday today. 
The Bharat Ane Nenu actor enjoys immense fan following not just in south but nationwide. Mahesh's fans and admirers started sharing their birthday wishes to the superstar from Wednesday onwards. Fans from all around the nation created a hashtag #HBDSuperstarMahesh a day ahead of his birthday and shared their wishes to one of the charming actors of the Telugu industry. 
Mahesh is popularly known as Prince in south industry and he got married to former beauty queen Namrata Shirodkar. Mahesh and Namrata are blessed with two kids, a daughter named Sitara and son named Gautham Krishna. 
Priyanka Chopra gets emotional, thanks mom for preserving every 'victory and heartbreak'
Global icon Priyanka Chopra is currently in India to shoot for her upcoming film The Sky is Pink. On Wednesday, she was spending a night at her mother and film producer Madhu Chopra's house in Mumbai. She gets nostalgic and pens down an emotional tweet for her mother who has preserved each of her heartbreak and victory at her house. Late night on Wednesday, she wrote, "Emotional night today at my moms house. Full of memories.. reminders of every victory and heartbreak..She's kept everything. It's like a museum of our family's life. Love you MA. Thank you for preserving us."
Emotional night today at my moms house. Full of memories.. reminders of every victory and heartbreak..She's kept everything. It's like a museum of our family's life. Love you MA. Thank you for preserving us. @madhuchopra ❤️

— PRIYANKA (@priyankachopra) August 8, 2018
It's confirmed! Karan Johar's Takht to have Ranveer Singh, Alia Bhatt, Janhvi Kapoor, Kareena Kapoor Khan and others
It's going to be a big project for Karan Johar as his next period film Takht will have an ensemble cast including Alia Bhatt, Ranveer Singh, Kareena Kapoor Khan, Janvhi Kapoor, Vicky Kaushal, Bhumi Pednekar and Anil Kapoor in the lead roles. After helming Ae Dil Hai Mushkil which was also a multi-starrer film including Ranbir Kapoor, Anushka Sharma and Aishwarya Rai Bachchan, Karan Johar has donned the director hat again for this period film which is titled Takht, which means 'throne' in English.
On Thursday, Ranveer Singh took to his Twitter to announce the entire cast of this upcoming project. Sharing the picture, he wrote, "#TAKHT @karanjohar #KareenaKapoorKhan @aliaabhatt @vickykaushal09 @psbhumi @janhvikapoor @anilskapoor #HirooYashJohar @apoorva1972 @dharmamovies."
Anubhav Sinha on Mulk: I insist that these films need to run
It's the right time to establish the concept of "hum", says director Anubhav Sinha whose latest film "Mulk" is that rare mainstream film which engages with contemporary issues and mirrors India's many divisions in the name of patriotism and religion.
The director, whose phone has not stopped ringing with congratulatory messages flooding in, said he wanted to make a sensitive but accessible film.
The Rishi Kapoor-Taapsee Pannu starrer, which centres around the plight of a Muslim family on trial in court and in society because their son becomes a terrorist, has won critical and audience acclaim.
A large chunk of the film is set in a courtroom with the judge delivering a climactic speech, defining the message of oneness and secularism that the film hopes to deliver in these fractured times.
The judge is named Harish Madhok' and his initial would be Hum'. I wanted the audience to agree with him and I am hearing that people are standing and clapping in the final scene. He has ended up representing the thought of people, which is a huge victory, Sinha said. 
Kangana Ranaut follows Aamir Khan, Akshay Kumar, demands profit share in Mental Hai Kya, Manikarnika
Kangana Ranaut, who currently has two big Bollywood projects in her hands, is very confident about the box office success of her film. She is reportedly going to have a share in profits for her two upcoming films Manikarnika and Mental Hai Kya. It is not the first time that a Bollywood actor has demanded profit shares for their movies. Superstars like Aamir Khan and Akshay Kumar have asked for profit shares in their films.
According to a DNA report, just like the Bollywood biggies, Kangana Ranaut also asked for a profit share in the films she's doing. She is also said to have limited her acting fees for both the films.