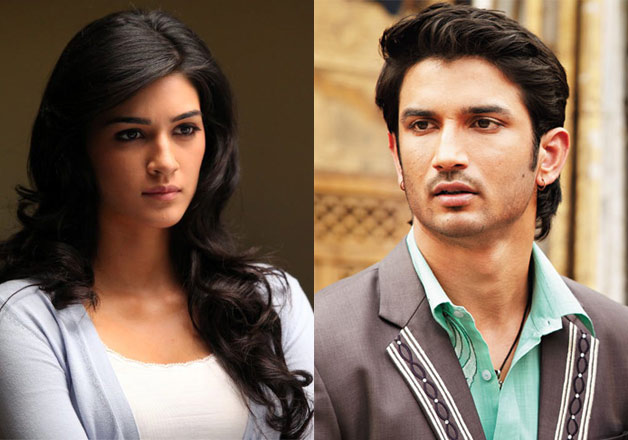 Sushant Singh Rajput, who is currently enjoying the phenomenal success of his last release 'M.S. Dhoni: The Untold Story', met an embarrassing incident when he was slapped by actress Kriti Sanon.
No, he didn't misbehave with the actress. Instead, it was a part of an important sequence from their upcoming movie 'Raabta'.  
However, SSR had issues with the scene and refused to shoot it in the first stance as he didn't want to be slapped by Kriti on screen.
Reportedly, the actors also interfered in certain scenes and started throwing tantrums on the shoot. He even asked to drop the sequence and gave a tough time to the director.
But, his attempts to avoid the slapping sequence went in vain and he was convinced to do the scene saying it was important to express Kriti's anger in the shot.
While the sequence was shot as required, Sushant was said to be quite miffed with the director for this.
Since the incident happened much before the success of 'M.S. Dhoni: The Untold Story', it is also reported that SSR even felt helpless as he wasn't a 100 crore star then.
While the unit members are said to be having quiet a laugh about the incident, director Dinesh Vijan refutes the reports of having trouble shooting with Sushant Singh Rajput.
Instead, Vijan was all praises for Sushant and called him a director's actor who has the virtue of giving his 100% to stand up to director's expectations.
"After having done several films, believe me, Sushant is one of the easiest actors I have worked with", Dinesh Vijan was quoted saying.
On the other hand, Sushant and Kriti are said to have enjoyed shooting with each other.
In fact, their sizzling chemistry even made people speculating about their love affair. However, both Sushant and Kriti vehemently denied dating each other.
'Raabta' is expected to release in February 2017.