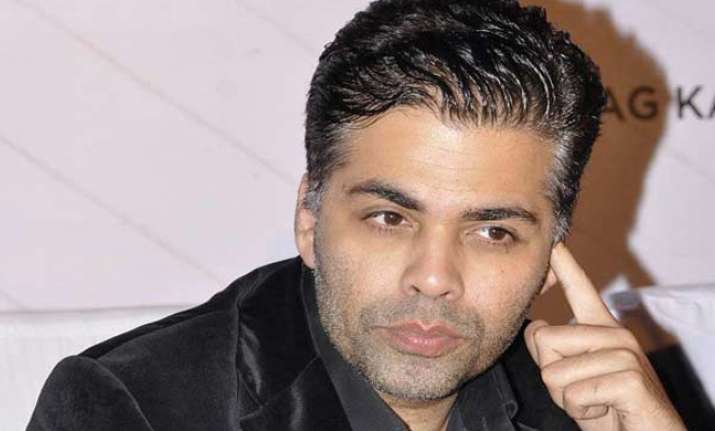 To assert that their threats against the employment of Pakistani artistes in Bollywood were not vague, members of the Mahrashtra Navnirman Sena (MNS) today protested outside the residence of filmmaker Karan Johar. Sensing trouble, security has been beefed up at KJo's office and residence in Andheri West area of Mumbai.
The protest by MNS comes days after the Raj Thackeray-led party had issued an open diktat in stentorian voice on September 23, asking Pakistani artistes to vacate India in 48 hours. The party had openly threatened that if artistes failed to do so, they will have to face the wrath of the party.
The threats came after the terror attacks at an Indian Army base camp in Uri on September 18. India has said the attacks were planned and executed by terror groups operating from Pakistan. The dreadful attack by terrorists left 18 soldiers dead and has sent relations between India and Pakistan on a downward spiral.
The police, on the other hand, had promised complete security to the Pakistani artists.
Mumbai: MNS worker protesting against Karan Johar outside his residence. Police beef up the security arrangements. pic.twitter.com/eT5JltTuSH

— ANI (@ANI) September 27, 2016
Reacting to the strong statements by MNS, Karan had earlier said that the film industry is full of creative people who do not want to get involved in vandalism of any kind. Karan had also said that he understands the anguish but asking Pakistani artistes to leave the nation won't serve any purpose.
Karan condemning the MNS has clearly not gone down well with the party as Tuesday morning saw a large crowd gathered outside his residence. In Karan's upcoming movie, Pakistani actor Fawad Khan plays a pivotal role leading to this controversy.
Not only this, MNS has also said that they will not let 'Ae Dil Hai Mushkil' release in Mumbai. The party is all set to hand over a letter to Dharma productions mentioning why they won't allow the movie to release.
In the past, a similar protest by MNS was staged outside the residence of superstar Shah Rukh Khan. Ahead of his release of his movie 'My Name Is Khan', SRK had said that Pakistani cricket players should be allowed to play in Indian Premier League. MNS workers had then torn down posters of the movie and vandalised theatres screening it.