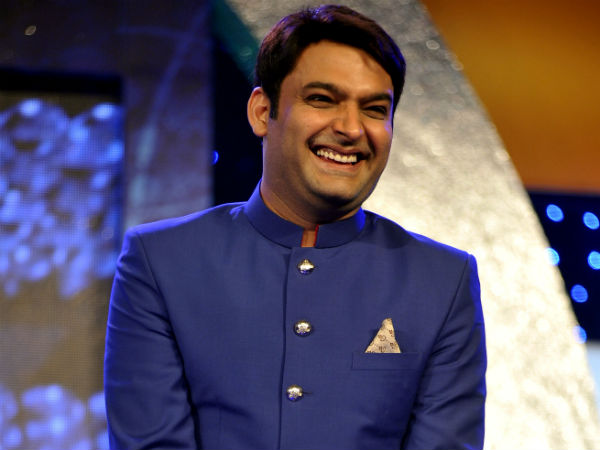 A data released by Yahoo! India yesterday revealed comedian-actor Kapil Sharma was the second most searched male celebrity of the year 2016. He has trumped renowned actors Amitabh Bachchan, Shah Rukh Khan and Aamir Khan for this position in the list.
The list is led by superstar Salman Khan, like last year.
Kapil's entry to the list and gaining the second position tells heaps about his popularity. The comedian started off with 'The Great Indian Laughter Challenge 3' and then went to carve a niche for himself.
The 35-year old was soon seen on many award shows before getting his own show, 'Comedy Nights with Kapil' on Colors channel. At the peak of popularity, Kapil locked horns with the channel, resulting in being pulled off air.
This, however, didn't stop Kapil, as the comedian started another show of on Sony TV. The show titled 'The Kapil Sharma Show' cashed in on his popularity and became extremely popular in short span of time.
This year also saw Kapil Sharma involved in few controversies. The star comedian kicked off a row after he alleged that the Brihanmumbai Municipal Corporation (BMC) was demanding bribe from him. Apart from this, his bitter battle with contemporary  comedian Krushna Abhishek too made sure he stayed in limelight.
Notably, none of these incidents garnered negative publicity for Kapil. He still remained in good books of the masses and enjoyed a viewership that tuned into his show on the television to watch him every weekend.
Other than Kapil, this year's list of male celebrity featured another comedian- Tanmay Bhatt. Tanmay was at the eight position ahead of 'Padmavati' stars Shahid Kapoor (no. 9) and Ranveer Singh (no. 10). Tanmay found himself caught in controversy when he mocked legends Sachin Tendulkar and Lata Mangeshkar in his snapchat video.