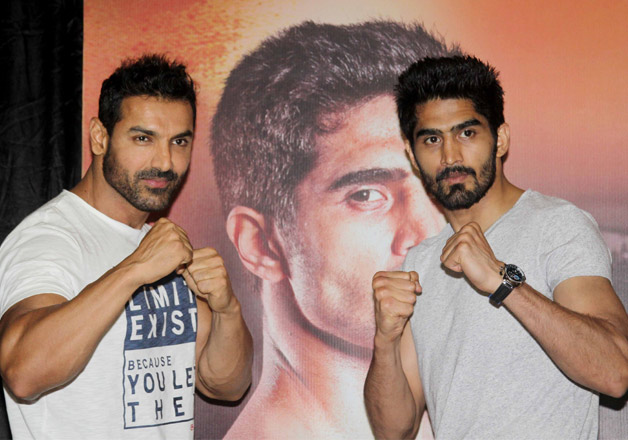 New Delhi: Bollywood actor John Abraham is quite popular for his fitness streak. The actor has wooed a lot of fans with his stunning physique and his passion to stay fit.
In fact, John has always motivated people around him to for a healthy life. Lately, the 'Dhoom' actor went on to lent his support to boxer Vijender Singh bout against Australia's Kerry Hope for the WBO Asia Pacific super middleweight title.
The actor displayed complete confidence in Vijender and stated that he is sure that the box will perform fantastically.
John said, "16th July is an important day for Vijender as much as 'Dishoom is important for me. If it was me, there would be a lot of pressure on me. He (Vijender) has the whole country's pressure on him and I feel he is going to perform fantastically. We were talking about it and he is very confident."
Vijender, an Olympic bronze medalist, has won his first six professional fights since he turned professional, but this clash is highly anticipated as Kerry has an experience of 30 bouts.
John also compared Vijender's title fight with his own 'Dishoom', stating: "'Dishoom' has action, comedy, thriller romance and it's got everything. It's a fun filled and a film that the entire family can watch. I hope you guys enjoy it. Dishoom releases on 29th July, so that's my title fight."
Vijender is also not a stranger to the entertainment field having featured in Akshay Kumar's "Fugly" and the reality show "Roadies" among others.