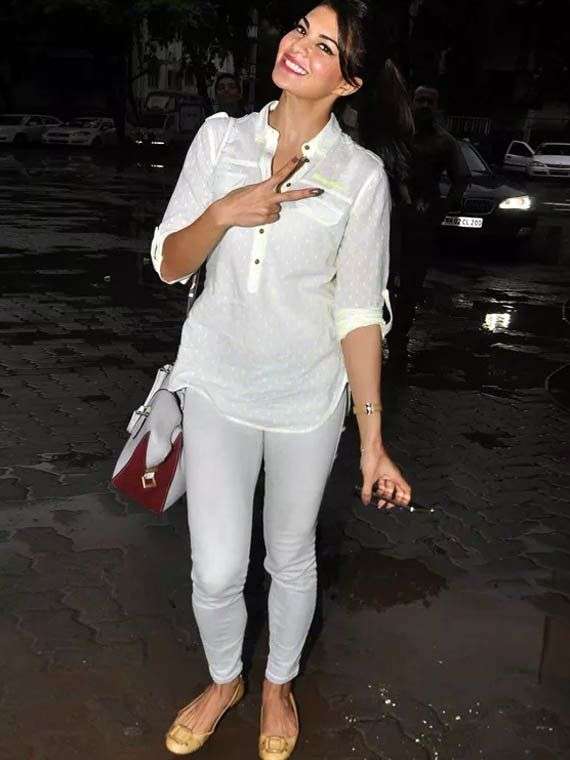 Sri Lankan beauty Jacqueline Fernandez, who has successfully established her career as a Bollywood actress while talking about her favourite attire, says jeans are the most comfortable outfit, which she loves to flaunt.  
The actress, who has been appointed the face of a popular denim brand, was present here on Wednesday to launch a new range of the brand, especially designed for Indian women.
Asked about how she relates to the brand as an individual, Jacqueline cited the reference of her journey in Bollywood and said, "It was not easy for me to set my path here (in Mumbai) as I come from a different country and culture. I still can remember how nervous I was when I landed in the city for the first time and was looking for a cab to reach my venue."
"I am very adventurous and playful and I love wearing jeans as it is not only a comfort wear but also my second skin. I don't see any difference (of gender) when it comes to comfort... So, it's very apt."
(With IANS Inputs)