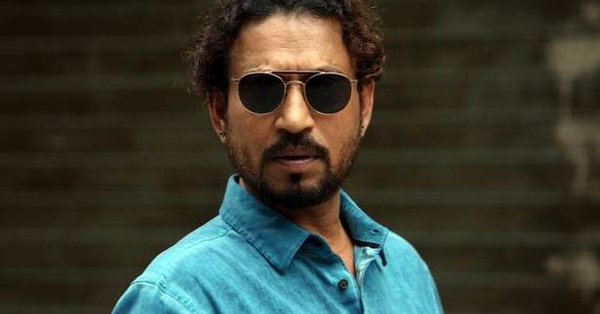 Since the day when Bollywood actor Irrfan Khan broke the news On Twitter that he has been diagnosed with a 'rare disease', the whole film industry and his fans have been trapped with fear about his health. 
Irrfan's close friends have also adhered to the news and this makes it evident that he would be away from the arclights for quite a while now. "It's unlikely that he will return to shooting actively for quite a while now… I can't put a number on his absence of leave. But the treatment is going to be a long process," says a source in the know. 
Due to the uncalled circumstance, Vishal Bhardwaj's Irrfan Khan-Deepika Padukone starrer, produced by KriArj Entertainment is not taking off on schedule. The film (untitled as yet) was supposed to go on floors on March 10, but now with Deepika and Irrfan both going indisposed, the shoot in question has been postponed. The film is the adaptation of crime reporter author Hussain Zaidi's gangster story, Sapna Didi, featuring Deepika Padukone and Irrfan Khan.
Prernaa Arora who's the co-producer on the project, says the delay is not of importance as long as the actor gets well. She said, "We were about to begin shooting from next week. Vishal had just come back from his final recce. We were excited about the project; now this has happened. Irrfan and Deepika are our first and only choice. Life is so unpredictable. Every moment is a reminder to not take life for granted."
The worried producer says she has been on tenterhooks about Irrfan's health. "When Vishal learnt about Irrfan's illness, I felt very uneasy. I just wish he gets well soon. He is a fighter, a self-made success story and an inspiration to so many of us."
For the uninitiated, three days back, Irrfan Khan put out a post asking his fans to wish well for him. The Piku actor has been keeping unwell since 15-20 days- it was earlier detected to be jaundice, but Irrfan's recent post reads, "Sometimes you wake up with a jolt with life shaking you up. The last fifteen days, my life has been a suspense story. Little had I known that my search for rare stories would make me find a rare disease. I have never given up and have always fought for my choices and always will. My family and friends are with me and we are working it out the best way possible. In trying times, please don't speculate as I will myself share with you my story within a week – ten days, when the further investigations come with a conclusive diagnosis. Till then, wish the best for me." 
March 5, 2018