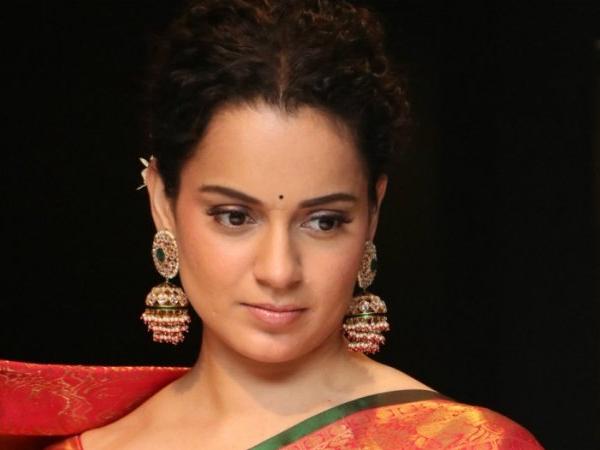 Kangana Ranaut is currently basking in the success of her most ambitious project, Manikarnika: The Queen of Jhansi. The period drama which revolves around the life of freedom fighter, Rani Lakshmibai has raked in over Rs 76 crore in India and crossed Rs 100 crore mark worldwide. The film is also special because, with Manikarnika, Kangana has marked her directorial debut. Manikarnika was in controversy ever since the project was announced. Then, while shooting, Sonu Sood and another actor quit citing Kangana's monopoly as the reason. There was also confusion over who's the director after Kangana took the directorial charge mid-way.
Now as the film has released and Kangana's performance is being applauded, it is time for the actress to celebrate. Kangana, who has two films lined-up-Mental Hai Kya and Panga, spent some time amidst the scenic landscape of Switzerland to rewind herself. Now, as she is back to work, the fiery queen spoke about all the issues surrounding the movie.
In an interview with indianexpress.com, Kangana said that she took a big risk with the project as she stepped into director's shoes at that time when the film was abandoned. The actress, however, confessed that she did feel cornered when people started filing cases on her and started taking out their personal vendetta. Kangana said that she too goes through a tough phase but she doesn't get depressed. ''I keep myself happy. I keep myself surrounded with family and friends. I do worry about my career but not that much,'''said the Manikarnika actress.
When asked what has Manikarnika success taught her about the industry, the actress said that no one in Bollywood is coming out and praising the film on social media as they are scared of biggies. ''Industry people are being absolutely obnoxious and ganging up against the film. They are not saying anything and ignoring it. The racket is so strong that even a small-time actor is secretly messaging me praising the film. You know, they don't dare write it on social media. That is how they have ganged up,'' Kangana said. She further added, ''What I feel is that the industry is actually full of petty and small people who don't rise above their likes and dislikes.''.
Kangana also attacked Sonu Sood and said that he is not allowed to talk about the film as his contract has been terminated. ''Why is he maligning the film,'' she asks.
On a related note, Kangana will next be seen in Ekta Kapoor's Mental Hai Kya, co-starring Rajkummar Rao. Read Manikarnika Review
WATCH MANIKARNIKA TRAILER HERE: