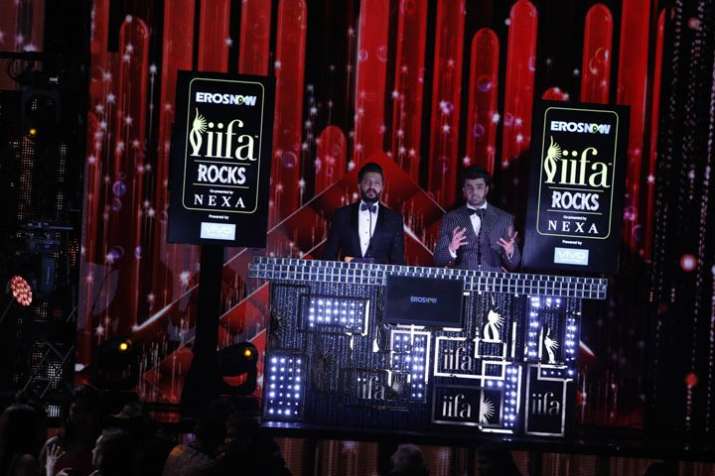 The glittering ceremony of IIFA Awards was conducted yesterday. Before it AR Rahman entertained the audience at IIFA Rocks event. But, audience members have complaint with actors Maniesh Paul and Riteish Deshmukh, who were hosting the IIFA Rocks event. The audience members felt that both of them were boring as hosts and killed the whole event and some of them were even planning to walk out from the show.
"They were killers... Absolutely boring, and killed the show," said one of the attendees.
"The two guys should be fired from hosting jobs," complained another while walking out of the concert.
A couple who was attending the concert for Rahman said they were planning to 'walk out' of the event due to the 'boring elements'.
Before Rahman took the stage, the organisers had Kamaal Khan and Diljit Dosanjh regale the audience. Riteish and Maniesh kept coming and going off the stage, cracking toilet humour and other done-to-death jokes.
They also tried celebrity engagement by involving them in a Hindi to English translation game, which failed to entertain the audience.
There were also some jokes referring to Prime Minister Narendra Modi's Swachh Bharat Abhiyan and the cause of sanitation that he is promoting. A reference was also made to Aam Aadmi.
Rahman crooned one of his popular songs Urvashi Urvashi and people were left chanting once more. 
(With IANS Inputs)
For more entertainment updates follow our Facebook page