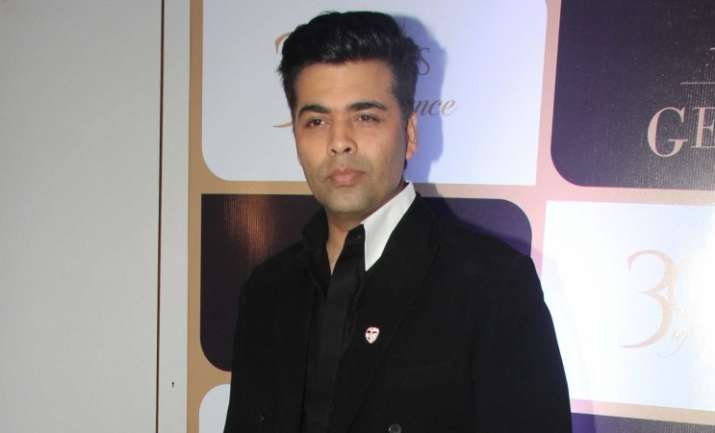 The International Indian Film Academy (IIFA) Awards 2017, which will be held on held July 13-15, has already been garnering a lot of attention. The mega celebration of Indian film, music, fashion and dance will be held in New York this time. The host of the prestigious event has been confirmed and, it Is none other than popular filmmaker Karan Johar, who is all set to present the show.
Karan Johar's directorial Ae Dil Hai Mushkil is the front runner in the nomination pack of the 18th edition of IIFA. The Aishwarya Rai Bachchan and Ranbir Kapoor starrer has a chance to win in eight categories, followed by M.S. Dhoni: The Untold Story"which has been nominated across seven categories.
To reveal some of the details about the upcoming gala, Bollywood stars Salman Khan, Katrina Kaif and Alia Bhatt addressed press conference here, and later got together for a live video Conference with five Cities globally -- New York, London, Dubai, Chicago and Houston.
For attendees of the IIFA Rocks 2017 show, a celebration of 25 years of Oscar winning talent A.R. Rahman has been organised. It will also feature a medley of musicians including Rahman, Diljit Dosanjh, Benny Dayal, Javed Ali, Neeti Mohan, Jonita Gandhi and Haricharan Seshadri.The inimitable Riteish Deshmukh and Manish Paul will host IIFA Rocks, to be held a day before the main awards event.
The awards night, to be telecast live on Colors, has a star-studded line-up of performers. Apart from Salman, Katrina and Alia, audiences can look forward to Shahid Kapoor, Sushant Singh Rajput and Kriti Sanon among others on the stage at the Metlife Stadium.
Aishwarya's Ae Dil Hai Mushkil tops technical winners list of IIFA 2017
Organisers Wizcraft International Entertainment have already started creating a buzz for the event in New York. A Bollywood flashmob had last week taken over a section of the Times Square. They have even announced a nationwide contest in the US, along with Bollyshake.com -- allowing interested candidates to submit their entries on the online platform and getting a chance to dance on the stage as part of one of the acts. This is the second time that the IIFA extravaganza is taking place in the US. It was earlier held in Tampa Bay in 2014.
(With IANS Inputs)