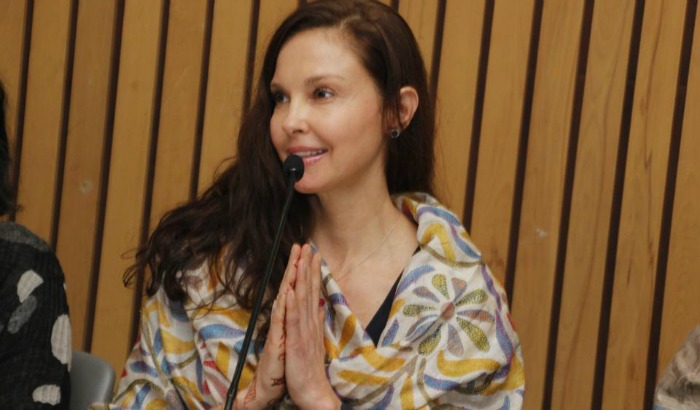 American actor and activist Ashley Judd who attended World Congress Against Sexual Exploitation of Women and Girls initiative in the capital revealed that she had been sexually abused more than once. The lady also aired her views on gender discrimination saying that as a female actor her income is 40 per cent less than her contemporary male stars.
The Hollywood actress requested people to raise their voice against sexual exploitation adding that if survivors of such incidents come together, they can create a change. 
Ashley Judd said, "I was molested when I was seven years old. I was raped at 14, and then I was raped in 1998."
Scarred by such brutal incidents at a tender age, Judd said it was a miracle that she wasn't subjected to human trafficking.
Talking about gender equality in US, Judd said that the country is too far behind to achieve that. "If us survivors can come together, we can create change. The onus of the crime should only go to the perpetrator. And the laws should give women and girls exit strategies to get out of trafficking," she said..
The actress tried to speak in Hindi at the end of her speech and said that "Ab samjhauta nahi".
Ashley also spoke on pay parity in Hollywood revealing that there is big gap between the income of male and female stars. She said, "There is a big pay gap in Hollywood, because of gender discrimination, and my life time earnings are 40 % less than what I should have earned, had there been pay equality in the industry."
Previously, the actress has opposed American President Donald Trump's policies and even said that it was confusing that the misogynist like Trump can be President.