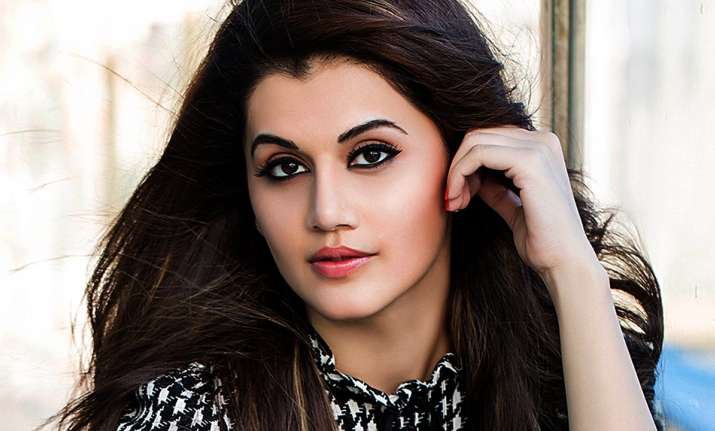 Actress Taapse Pannu, who is gearing up for the release of her upcoming film Judwaa 2 alongside Varun Dhawan and Jacqueline Fernandez, has stated that she doesn't consider herself an A-lister. The lady further added that she has to figure out how to make it to the list of sought-after artistes in the film industry. The gorgeous lady, who has delivered some powerful performances stated that she is still getting used to rejections. 
In an interview with PTI, Taapsee says, "There will always be a time when there will be people better than you and also not as good as you. I still don't consider myself an A- lister. I don't know what will make me a part of it." 
In a moving Facebook post earlier this year, she had written how actors in Bollywood "refused to work" with her as she was not an A-list actor. 
"It's not like I don't get rejected now. I am sure in the future too there will be times where I'll get rejected. I am slowly getting used to this. There will be times when I'llreplace someone, there will be times when I will be replaced," she adds. 
The actor says dealing with setbacks was initially difficult but she is getting better at it. 
"It obviously shook me in the beginning. But now I've told myself that this is the rule of the game. This will keep happening till the end of the career. You've to be thick skinned about it." 
Taapsee is now gearing up for her film Judwaa 2, thereboot of the 1997 hit "Judwaa" which starred Salman Khan in a double role. The new movie features Varun Dhawan reprising Salman's role. 
One of the reasons she wanted to do the film was to surprise the audience with her choice of characters and avoid getting typecast. 
"I didn't want the audience to stereotype me. When I did Baby, nobody knew I was a part of it. People were surprised when the film came out. 
"With Pink people thought, it's only going to be about (Amitabh) Bachchan sir. Then things turned out to be totally different," she says. 
Judwaa 2 is scheduled to release on September 29.
(With PTI Inputs)