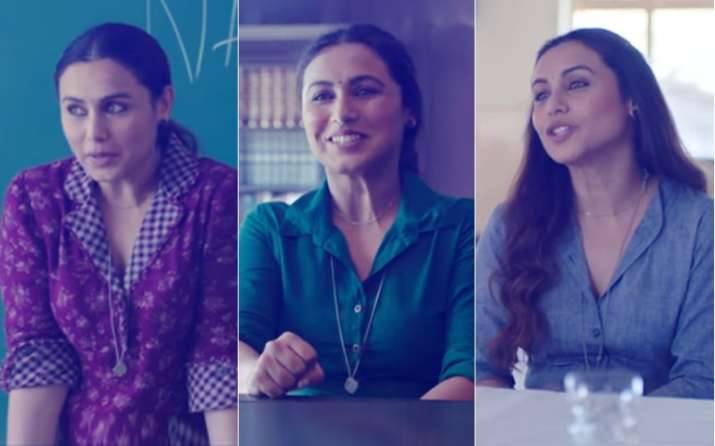 The versatile actress Rani Mukerji is back with a bang! After three years, Rani looks promising in Hichki, which follows a school teacher with Tourette syndrome as she struggles to get her low-income students the same treatment as their more privileged peers at an elite school in Mumbai. Yash Raj Films dropped the trailer on social media. They captioned it, "When life gives you Hichki, water it down with courage. Just like Naina Mathur. #HichkiTrailer OUT NOW! @HichkiTheFilm #RaniMukerji"
After tackling the issue of "Deaf, Dumb and Blind" in Black and human trafficking in "Mardaani", Rani is back with yet another challenging movie, Hichki, which deals with people suffering from turrets.
Rani Mukerji plays the role of a teacher, who suffers from speech impairment, turrets syndrome in the movie. The movie addresses the stigma, bullying and judgment individuals suffer in real life due to this syndrome. Watch the heart-warming Hichki trailer right here.
Needless to say, Rani Mukerji has knocked this one out of the park. She is full of energy and captured the nuisance of speech impaired beautifully, which is endearing and heartbreaking at the same time.
What's more is that Rani is also reported to be making her social media debut with this film. The actor will join Twitter, Instagram and Facebook, and will keep her fans updated about Hichki as well as her life. Rani's fans are delighted that her hiatus is over and they appear to think her portrayal of a person with Tourette's is authentic.
Hichki, produced by Aditya Chopra and directed by Siddharth P Malhotra, will release on February 23, 2018.
For more entertainment news and updates, follow our Facebook page