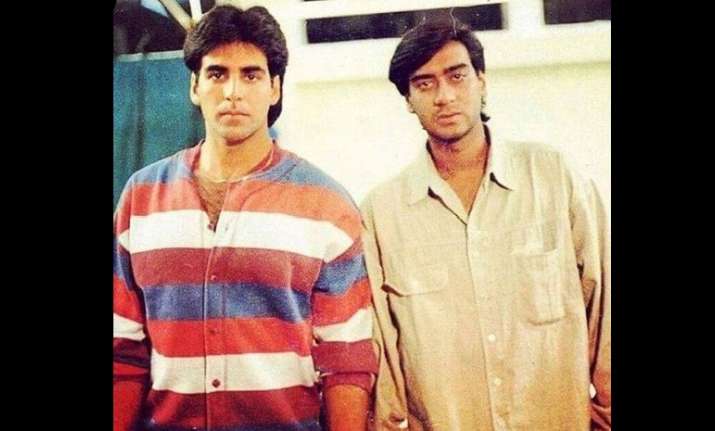 Every filmmaker is in a rat-race today to make their film more engaging and entertaining. And to add to the glamous, the movies are packed with a number of stunt sequences. To bring these stunts to reality, the fearless body doubles risk their lives. When talking about stunts, Bollywood's Khiladi is the first person to pop in our mind. Isn't it? In some of his movies, Akshay Kumar has used a body double. But can you tell who played Akshay's body double in Suhaag? 
It's a surprising revelation made by the famous filmmaker who played Akshay Kumar's body double in Suhaag. And it's none other than Rohit Shetty! While promoting his upcoming movie Golmaal 3, Rohit was present on the show The Great Indian Laughter Challenge, where Akshay Kumar sits as a judge. He revealed to audience that he was the body double to Akki in Suhaag. 
"During Suhaag, I was a duplicate for Akshay and had learnt his 'walk'"
It was really surprising to know that Rohit Shetty used to address Akshay Kumar and Ajay Devgan as 'Sir' on the sets of the film back then. 
"Rohit would address Ajay and me as "sir", says Akshay Kumar. 
Can't remember the movie? Watch the trailer here: 
Rohit Shetty has come up with the much-awaited sequel of his famous Golmaal franchise. Golmaal Again features the same star cast, with only slight changes. Kareena Kapoor Khan has been replaced by Parineeti Chopra and Tabu is the latest addition to the squad. The film is scheduled to release on 20th October.