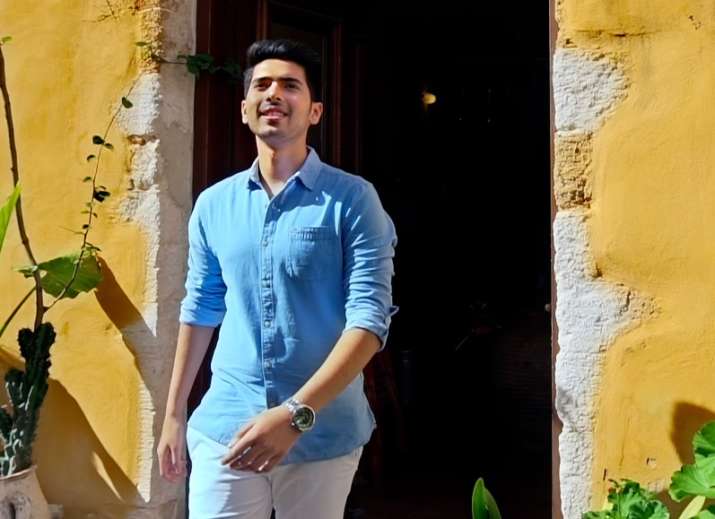 Popular Bollywood playback singer and composer Armaan Malik and brother Amaal Malik have come together to revive the iconic song Ghar Se Nikalte Hi from the 1996 film Papa Kehte Hain. The video has been released on April 4, which shows Armaan Malik on a search for his beloved. The song has been composed by his composer brother Amaal Malik while Kunaal Verma has written the lyrics. Amaal shared the video on Twitter and ever since then #GharSeNikalteHiOutNow is trending on the micro-blogging site.
Seems like music lovers are liking this rehashed rendition of popular 90's song. It's rare phenomenon to see a Bollywood remix going on without touching the soul of the original composition. However, the lyrics of the songs are entirely different except the chorus, the soul of the song remains intact. The musician brothers are receiving adulation from music lovers on social media and the song is really worth it.
"Bhushanji (Bhushan Kumar) had played this song to me in his office and he said he wanted me to do this song as my next single as it had this boy-next-door vibe to it and felt that I would fit it perfectly," Armaan said in a statement.
"Amaal already knew this song and was a fan of the melody and the composer Rajesh Roshanji. When he learned that I also featured in the video, Amaal, without any hesitation said that he wants to work on it and give it his twist. From there on, the song just kept on getting grander and much more beautiful than what I had in mind for it," he added.
Known for chartbusters like "Bol do na zara", "Naina" and "Main hoon hero tera", Amaal said: "I have tried to maintain the original essence of the song without tampering with it much. I've given it my style of production and also healthily contributed melodically."
Armaan added that apart from the chorus line -- "Ghar se nikalte hi, kuch door chalte hi raste mein hai uska ghar" -- everything else is "completely fresh".