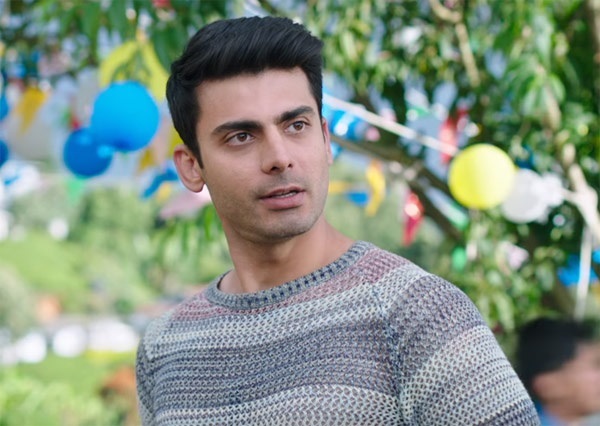 A startling revelation about the 2016 release 'Kapoor & Sons (Since 1921)' which was lauded by both critics has been made. The head honcho of Dharma Productions and producer of the movie, Karan Johar said that it was actor Fawad Khan's wife who suggested him to play homosexual on screen.
The Pakistani heartthrob Fawad who is responsible for making a lot of women weak in their knees, played the role gay Rahul belonging to a dysfunctional family. His character stunned and shocked his fans as no one would have expected him to play it. Fawad has an image of a lover boy and family man which is probably why he garnered appreciation after the movie.
But it seems behind this courageous decision of Fawad was his wife Sadaf Khan. Karan while speaking to media recently said that Sadaf pressurising Fawad is the most amazing part of this story. Singing praises for Sadaf, Karan said that it was a refreshing change to see an actor's wife being so supportive.
Fawad with his portrayal broke many stereotypes in Bollywood. For long Bollywood has showed homosexual as people who walk, talk and behave in a weird fashion. Even the costumes given to them would be high on gaudiness and embellishments. Fawad's role in the movie came as a breath of a fresh air.
Among all the people in tinselvile who were mighty impressed by Fawad was his 'Ae Dil Hai Mushkil' co-star Ranbir Kapoor. The Kapoor scion recently said that earlier he would be reluctant before playing a homosexual on screen but since Fawad has opened doors, he can now happily play it.