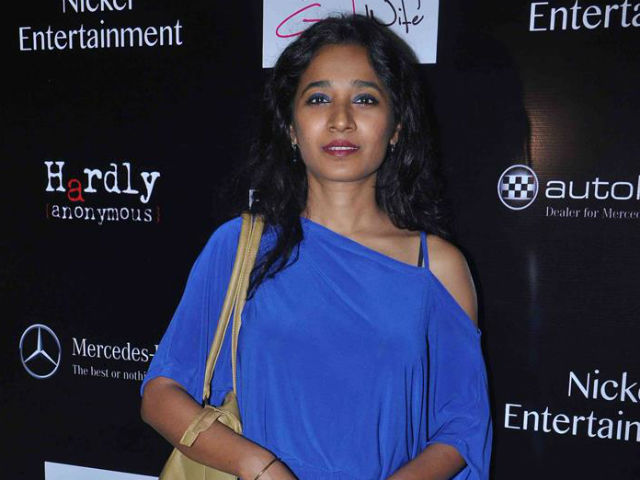 Actress Tannishtha Chatterjee yesterday accused the show 'Comedy Nights Bachao Taaza' of passing racial remarks on her and walked out of the show. Post the incident, the 'Parched' actress posted a long Facebook comment which immediately went viral explaining how jokes about her complexion were made.
She attended the show to promote her new release 'Parched' along with the director Leena Yadav and co-star Radhika Apte. However, things took an ugly turn when Chatterjee got uncomfortable with the jokes fired at her. Everything was going fine on the show till the comedians started making fun of Tannishtha's dark skin.
After repeated jokes made only on her colour, the 35-year-old actress left the show mid way. Disheartened by the entire incident, she wrote on her Facebook page that the jokes were blatantly regressive and rooted in prejudices of the society. She said that the racist content reeked off obsession of Indians with fair skin, which is absurd.
Tannishtha furthermore said that it is this mentality which doesn't let people have jibs or get married because of their skin colour.
When the actress expressed her discomfort to the makers of 'Comedy Nights bacaho Taaza', Tannishtha was reportedly told that 'But we told you it is a roast!'. She said that it was then that she explained to the makers the difference between bullying and roasting and when her words fell on deaf ears, she chose to walk out.
Here is what she posted on Facebook:
Later in the day, during an interview to a leading daily Tannishtha said that she went to the comedy show to promote her movie but she would never stoop so low for the same. She added that she felt suffocated being a part of it.
Interestingly, this is not the first time that celebs have been miffed with roasting on the show.
Earlier, Akshay Kumar too got upset with the comedians making fun of his 'Housefull 3' co-star Lisa Haydon and calling her a 'black African'.
In fact, several celebs have also been avoided going to the show as well because of this roasting.
The second season of 'Comedy Nights Bachao' was reported to be on the lines of another hit comedy show 'Comedy Circus', but that did not happen. In fact much like the first season 'Comedy Nights Bachao' had its concept seeded in roasting celebrity guests of the show.
(With PTI Inputs)