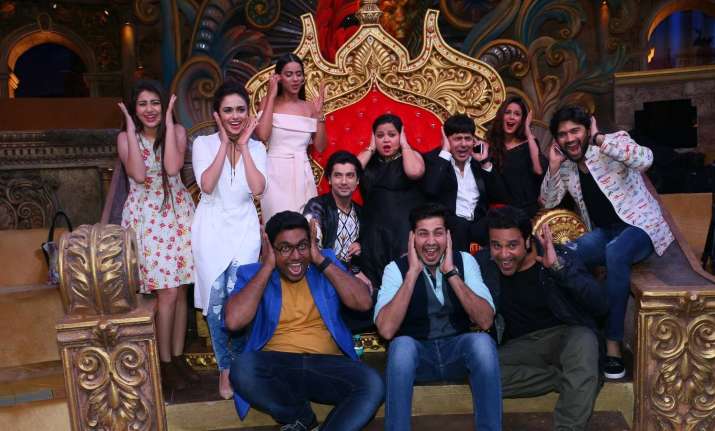 TV show 'Comedy Nights Bachao Taaza' has witnessed a huge dip in its viewership, suggest media reports. It has lost close to 22% of its viewership in its last two episodes, a news item that would obviously make all involved with the show sad.
Apparently, the plummeting in the viewership has come after actor John Abraham walked out o the show. For the uninitiated, John took the decision as he was miffed with the roast format where his acting skills were joked about.
The reported dip in the show hints that viewers too are not registering with the roast format.
The incident related to John Abraham wasn't the first time that a celebrity was miffed with the show. In the past too, CNB made it to the news for offending celebrities which led the makers to change the format. The show will now be sans of the roast format, a development which Krushna Abhishek himself confirmed a few days ago.
It should be noted that CNB was pitted against the successful show 'The Kapil Sharma Show'. While Kapil's show has reached new heights of popularity within a short span of time, the same cannot be said about CNB.  
Now it is left to be seen if the changed format gets CNB its viewers back or not.