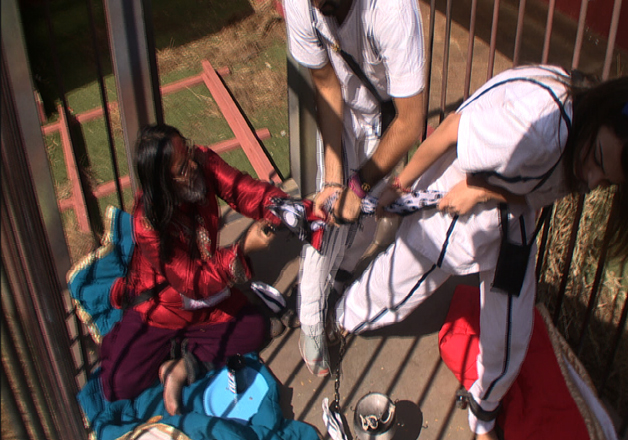 The TV reality show 'Bigg Boss' is gaining popularity for its hullabaloo and fights. One contestant, who emerged as an irritating personality for housemates, and viewers is Swami Om. The self proclaimed god seems in no mood to stop his annoying deeds. He has now engaged in fight with Nitibha Kaul.
To get the actual prize money of the show back, 'Bigg Boss' gave a chance to the housemates and introduced them to 'Maalgadi' task. On the second day of the task only Manveer, Manu and Nitibha were left to play. When Nitibha took her umbrella to protect herself from sun, Swami Om grabbed it without her wish. She and Manu tried to take it back from him and in the tussle; Swamiji got hurt and started bleeding.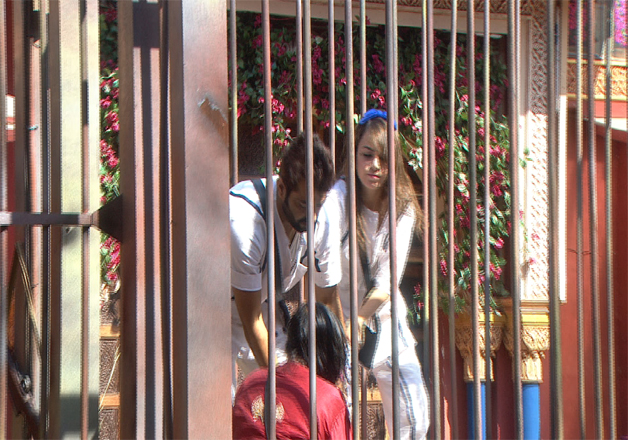 Baba then did that thing, he is best in doing. He started creating drama and refused to use first aid and started making appeal to 'Bigg Boss' to take strict actions against both the contestants.
Despite receiving several warnings from 'Bigg Boss', Swami Om seems in no mood to make the show easy for his fellow contestants. He was also grilled by superstar Salman Khan during 'Weekend Ka Vaar'.
Last evicted contestant from the show was Gaurav Chopra. This time, Monalisa, Nitibha, Bani, Swami Om, Lopa and Rohan are nominated for elimination.