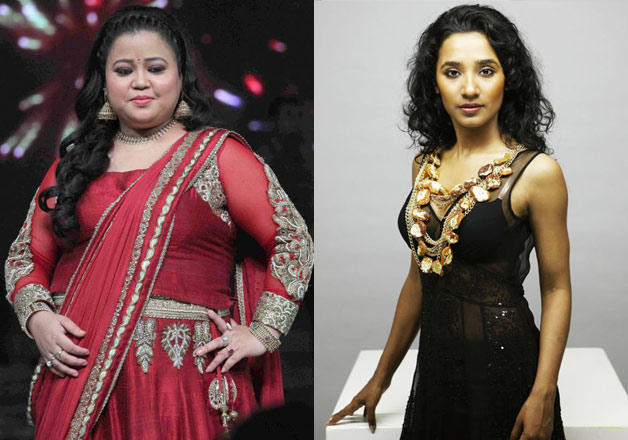 Comedian Bharti Singh has opened up on Tannishtha Chatterjee's recent walk out from 'Comedy Nights Bachaao Taaza'.
Bharti confirmed the reports; however, she mentioned that she clueless about the allegations of racial abuse imposed by the 'Parched' actress.
"The other actresses were present throughout the show. I don't know if she felt humiliated or not. I am totally clueless about it", Bharti told an entertainment portal.
Tannishtha has alleged that she was mocked on her skin colour on the show in the name of roast. The actress also wrote a post on Facebook regarding the same.
Bharti also mentioned that the CNB team did enquire about Tannishtha's team about her sudden exit; however, they were told she left because of nausea.
Actress Nia Sharma, who also happens to be a part of 'Comedy Nights Bachao Taaza', has also authenticated the presence of the 'Parched' team on the show. Nia also added that even she has no idea about racial abuse incident as she was busy with her segments on the sets.
Interestingly, 'Comedy Nights Bachao Taaza' happens to be the second season of the show. The first season, which was hosted by Krushna Abhishek, too had faced backlash from celebs over their roasting format.
In fact, several B-town celebs including Jacqueline Fernandez, Akshay Kumar, Hrithik Roshan, etc had opted out from promoting their respective movies on CNB.
So far, the makers are yet to clarify their stand on the issue.