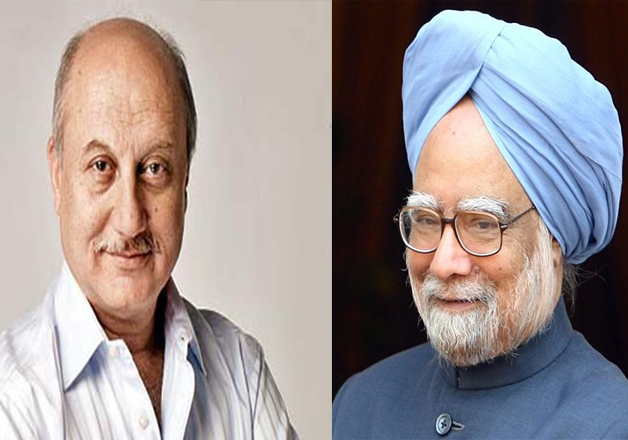 The Accidental Prime Minister : Anupam Kher is roped in to portray as Manmohan Singh in his biography, which is an adaptation of former prime minister's media adviser Sanjay Baru's book, The Accidental Prime Minister: The Making and Unmaking of Manmohan Singh.  
Sharing few details about the film, producer Sunil Bohra said that it is a political drama which is going to be grander than Richard Attenborough's Gandhi. Bohra also informed that the first look of the film will be unveiled on Wednesday. Talking about the cast of the film, Bohra said that the auditioning for the cast of the film is almost in the final stage and soon the names of the selected actors for the film will be declared. While talking about his experience about being roped in for this film, Kher said that he is extremely elated and it is going to be challenge as well. 
Gangs of Wasseypur co-producer, Bohra further said, "The research on the movie is already over. Auditioning (for the remaining cast) is in its final lap. The movie will hit the screens next year." 
In an interaction with Economic Times, Kher said, ''Acting the role of anyone in contemporary history is extremely challenging, as comparisons are bound to be instant and inevitable. But as I have always revelled in challenges, right from my first film Saaransh, I look forward to the experience of portraying PM Manmohan Singh."
Gutte, who is also going to make his debut as a director with this project said, "I am obliged to get a hold on the story that I truly believe has to be told with utmost honesty and integrity." 
He further said, "A script as magnanimously relevant as this needed a perfect actor. I feel that the depth of maturity and demeanour required to portray the prime minister could have only been embodied by the versatile veteran, Anupam sir.''
The film is directed by Vijay Ratnakar Gutte while the screen play is written by Hansal Mehta. It is slated to release in December 2018, ahead of general election in 2019.