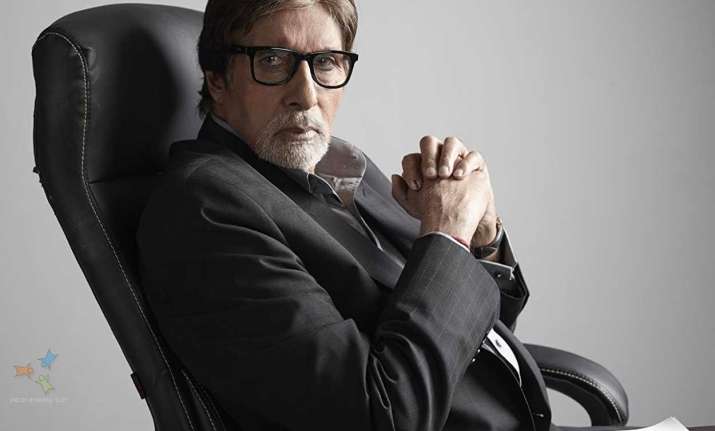 Bollywood actor Amitabh Bachchan has completed 10 years of writing his blog, through which he keeps his fans updated about his life. He usually calls his fans, his 'extended family'. On the occasion, which is really special for the 102 Not Out actor and his fans, joyous Amitabh Bachchan shared the news on his blog itself.
He wrote, "10 years! April 17, 2008, a few words went out to the world of the airs and in the waves of connection some of them carried a recognise of them and sent some sentiments back and the next and the next and the next and 10 years went by."
Of his fans and followers, Big B said: "I knew no one and neither did any of you and then we all came to know each other and built a home the warmest and most hospitable in the entire world. Does 10 years need celebration? Why 10? Why not 11 or many more or other?" he said.
T 2776 - 10 YEARS OF THE BLOG .. ! BADUMBAAAAA .. !
nothing happens in this world on its own .. togetherness, love and resolve to remain happy and holding hands is the gift of nature, which all the Ef followed .. and they are the greatest contributor to this DAY ..🙏🙏🙏 pic.twitter.com/kE88bbSWxO

— Amitabh Bachchan (@SrBachchan) April 16, 2018
Big B says the "harmony of togetherness" is the "ultimate celebration". He fears when his writing does not garner much response from fans.
"It is not just the continuity of my writings, it is also the continuity of your feelings as well when you do not respond. I fear there has been a loss. A loss is unbearable and so it remains constant," he said.
On the work front, Amitabh Bachchan will be featuring in Umesh Shukla's  102 Not Out with Rishi Kapoor. The veteran actors will be sharing the screen after a couple of decades in this upcoming film. 102 Not Out is based on Saumya Joshi's play which goes by the same name.