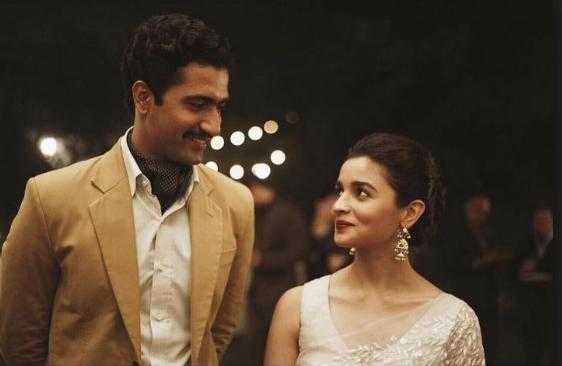 Alia Bhatt's upcoming film Raazi is banned from releasing in our neighbourhood country Pakistan. The Meghna Gulzar directorial film is banned in the country due to its 'controversial content' dating back to the 1971 Indo-Pak War. No distributor in Pakistan has agreed to purchase the film, making its release impossible in the neighbouring country. Raazi will be releasing in India on May 11. However, this news came as a major disappointment for the Bollywood fans on the other side of the border.
A senior distribution company official in Pakistan told Express Tribune, "It is disappointing to see that films on controversial subjects are being produced in India time and again. All our distributors are well aware about Alia's role in Raazi and so, no one is willing to purchase the film. Patriotism is another reason for distributors not being pushed about buying the film. Indian producers should know that all our distributors have unanimously decided to boycott such controversial films."
Earlier in an interview, Raazi's male protagonist Vicky Kaushal stated that it would be  unfair to call Raazi just a war film. He said, "The film is not just about the Indo-Pak war, it is much deeper than that. It is about an individual relationship. It is also about an era when there was tension between the two countries and during that time a Kashmiri woman married a Pakistani major."
Raazi is a spy thriller film based on the life of a Kashmiri spy Sehmat, who was married off to a Pakistani officer to bring classified information to India during the Indo-Pak war. It was Sehmat who notified the Indian Armed Forces about the attack planned on INS Viraat by Pakistan. Alia Bhatt is playing the lead Sehmat while Vicky plays the role of the Pakistani officer.