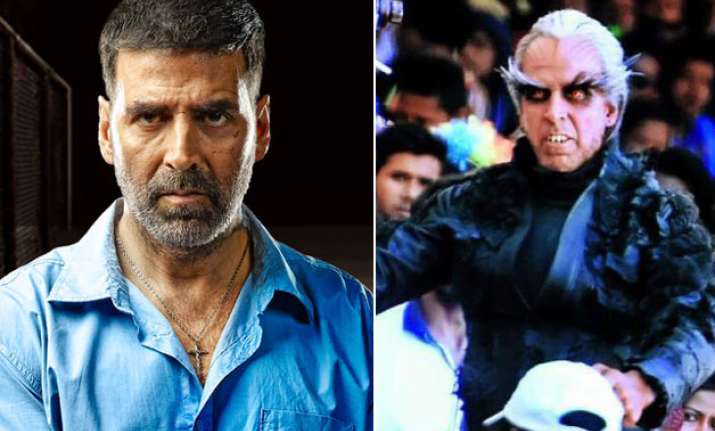 New Delhi: Bollywood star Akshay Kumar is all set to play the villain in Rajinikanth starrer Robot 2.0.
Going by the stature of the southern superstar, viewers' expectations are quite high from this movie. Moreover, the addition of 'Khildai Kumar' is the icing on the cake for those expecting something extraordinary.
And the first look of Akshay from the movie hasn't disappointed us and instead given us chills. A leaked picture of the star from the sets is making everyone go crazy.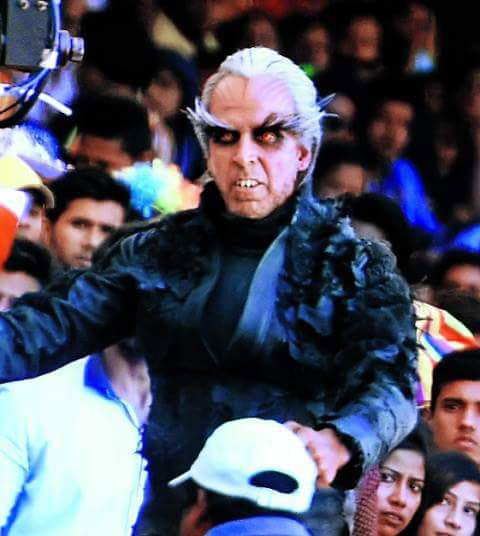 He was shooting at Jawaharlal Nehru stadium in Delhi for a sequence where he was seen scaring the crowd by jumping in during a match.
Akshay is looking almost unrecognizable in this 'crow' get up with blood red eyes and weird eyebrows and hairdo.
Here are some more pics: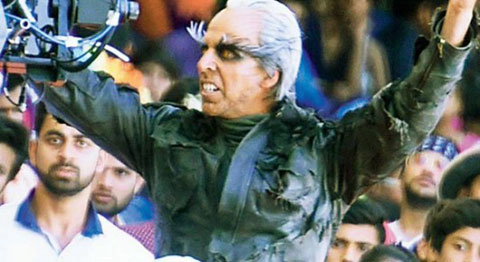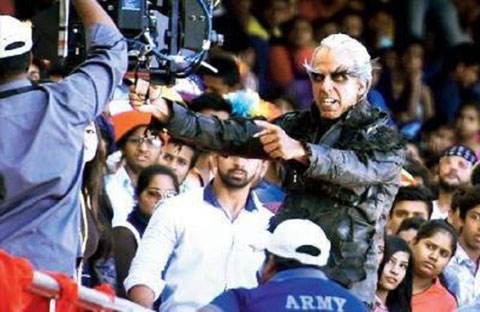 Reportedly, Akki plays a scientist, who transforms into a crow after a certain experiment, in the movie.
Looks quite interesting! How excited are you?