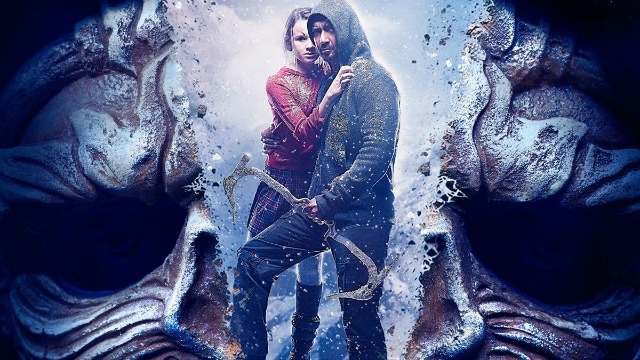 Actor Ajay Devgn who is also directing 'Shivaay' has done what it seems a brilliant job in hiding details about the movie. Though, the trailer has garnered a lot of appreciation, it did not reveal much about the plot of the movie, but a recent media report may have disclosed some details.
A report in a renowned entertainment portal suggests that 'Shivaay' is inspired from 2008 Hollywood flick Taken. Starring Liam Neeson in the lead role of a CIA agent whose daughter gets kidnapped. The movie revolves around Niam rescuing his child from the evil ones.
Seems, 'Shivaay' has uncanny resemblance with 'Taken'. It is known that Ajay plays the father of child actress Abigail Eames and it is possible that this Bollywood movie could be similar to the Hollywood one.
"Ajay's character is shown as the modern-day Shiva, the destroyer. What AJ deliberately did in the first trailer was to keep the story under wraps. Ajay plays a father to Abigail Eames, who gets abducted. How Ajay destroys everyone who tries to stop him and how he rescues his daughter is what forms the core idea of the film,"
a source was quoted by the portal.
Whenever Ajay was asked about the plot of the movie, he remained tight lipped. All he said was that 'Shivaay' is an emotional story which needed to be told.
"Shivaay is an emotional drama. The idea came from an article on a real-life story, we read. We were moved by the article. This picture is from that thought process. We did not follow it, rather that was our inspiration,"
Ajay had once said.  
Now only time will tell if 'Shivaay' and 'Taken' are similar or no. 'Shivaay' will hit theatres on October 28.