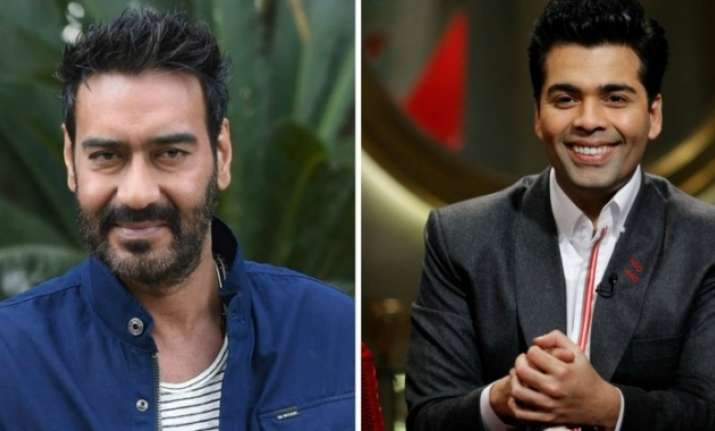 This Diwali, two big movies 'Ae Dil Hai Mushkil' and 'Shivaay' are scheduled for release, making for one of the biggest Bollywood clashes of recent times. Out of these movies, the former one helmed by Karan Johar is mired in many controversies. After the cinema owners association on Friday (October 14) announced that they would not screen any movie starring Pakistani actors, uncertainty over ADHM's release rose. However, KJo's competitor at the box office Ajay Devgn has reportedly said that ADHM should be allowed to release.
Ajay Devgn, who is the co-producer and director of 'Shivaay', has said this at a time when Karan has got support from many celebs of the film fraternity. The reason behind cinema owners association hampering ADHM release is the presence of Pakistani actor Fawad Khan in the movie in an extended cameo.
Earlier, Raj Thackrey led MNS had said that it will not allow the movie to release in Mumbai if Fawad is not replaced.
While a delay in release of ADHM would have meant better collections for 'Shivaay', it seems Ajay Devgn has risen above that.
During a recent interview when he was asked what would his reaction be if he was in Karan's place, Ajay said that he would have gone with the public sentiment. He added that the movies that were made earlier should not be made to suffer and be allowed smooth release as scheduled.
"But here onwards, for the films that are yet to start, we should take care we don't cast anybody," Ajay added.
A few days ago, Ajay had taken a strong stance on the ban on Pakistani actors. Supporting the blanket ban, he had said that given the current situation of Indo-Pak hostility, he would not work with artistes from across the border. In fact, Ajay had added that he doesn't care if this meant his movie won't release in Pakistan.
'Ae Dil Hai Mushkil' and 'Shivaay' will release on October 28.