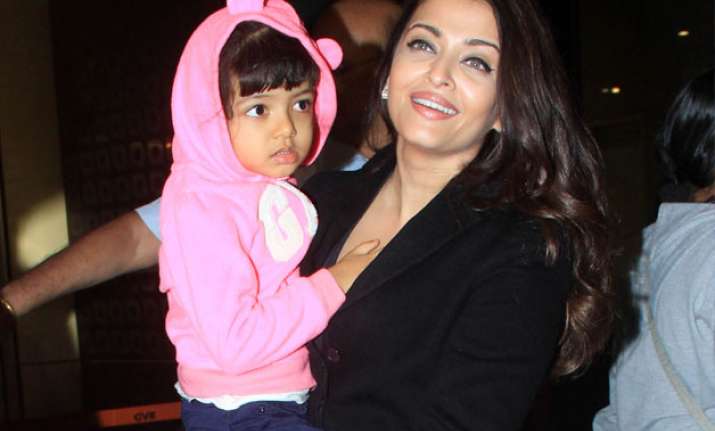 New Delhi: Bollywood beauty Aishwarya Rai Bachachan, apart from being a phenomenal actress, is a doting mother too. She is often spotted carrying daughter Aaradhya in her arms, which speaks volumes of her care and love for the child.
A few days back, Aishawarya even got angry at media for crowding her while she was exiting from the vanity van with Aaradhya.
Now, it turns out that darling daughter Aaradhya too knows how to take care of her mother.
Recently, Aishwarya was down with viral fever and bad throat. She was so ill that even Sarabjit's shoot had to be postponed for this very reason. But, being a doting mother, Aishwarya made it a point to pick and drop her little munchkin from school everyday.
Then Aaradhya did something special which made her mom really emotional.
In the report published by a leading news portal, one of the parents of Aaradhya's class said:
"Aaradhya did something so sweet at school that it melted all out hearts. Aishwarya has been unwell for the last few days with a very bad viral and bad throat infection. In fact, she has been so unwell that a couple of days shoot for Sarbjit had to be postponed till next week. But despite that, Ash has still been going to drop and fetch Aaradhya from school as she always does. Aaradhya made a get-well-soon card in class and when the actor went to fetch her on Thursday as usual, she gave it to her at the gate. Aishwarya was so touched that she became emotional as did some of the other parents who had come to fetch their kids."
Aww! So sweet!