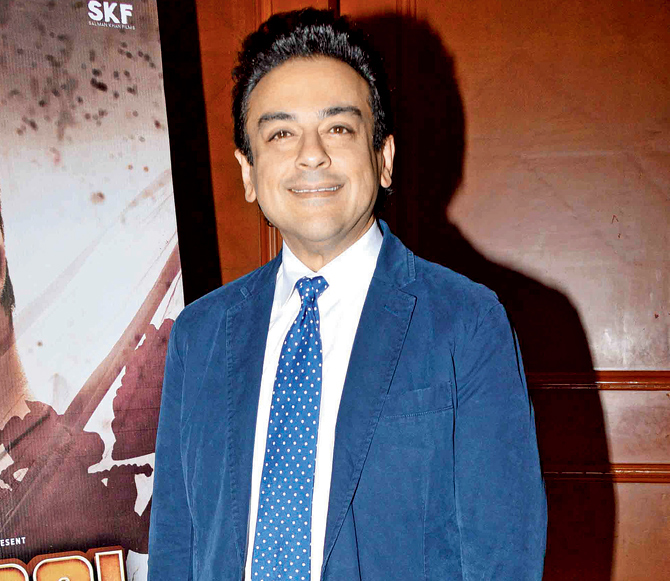 Singer Adnan Sami recently kicked up a storm on social media after he hailed Indian Army's surgical strike in Pakistan. The singer invited Twitter flak from several Pakistani users and was being termed as 'gaddar'.
Now once again Adnan is in the headlines, after he spoke about Indo-Pak hostility and drew an analogy between terrorism and garbage.
Sami, who is now an Indian citizen, said that the surgical strike was a necessary measure in order to clean the garbage from the neighbourhood, which Pakistan couldn't.
"If my neighbour's waste starts spilling over into my house, I have to tell him to do something about it. The neighbour in question then claims helplessness, saying that his waste is outside his control and he is getting affected by it too", Adnan said.
He further added that if his family is falling by this garbage, he has to take up the measures to get rid of it. Adnan also made a point that by cleaning the neighbour's garbage, he is actually helping them and should be thankful instead of complaining.
Adnan Sami also clarified about his tweet on surgical strikes and said, "The tweet came out of my heart and I pardon those who criticised me".
However, he also stated that it is important to consider the reason behind the Indian Army's surgical strike.
"This was not a territorial strike aimed at acquisition of land but a response to an unwarranted attack. The strike was aimed at a terrorist camp", Adnan added
Speaking about the issue of terrorism, Adnan Sami said that it had no border as terrorists attack wherever they want to.
"Whether it was the 9/11 attacks, Paris shooting or the attack on the Taj, people across the world mourn the collective loss. When school kids in Pakistan come under fire, all our hearts bleed equally because we are more affected by young lives snuffed out than getting caught up in their nationalities", said Adnan.
Adnan's remark on terrorism was lauded by Minister of State for Home Affairs
Kiren Rijiju
in a tweet and called the singer a 'true Indian'.
(With IANS Inputs)