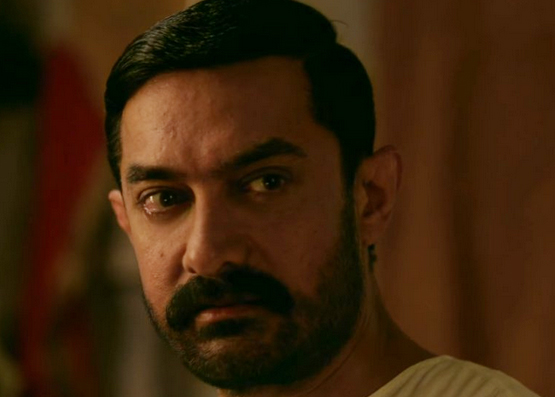 Superstar Aamir Khan released the trailer of his upcoming movie 'Dangal' earlier today. The trailer was showered with lauds from every nook and corner but it is quite unusual that Aamir did not have a launch event for the same. Seems, the Mr. Perfectionist wanted to avoid media.
A source close to the actor told a leading daily that earlier Aamir was planning a grand launch for the trailer. But given the recent controversies that are surrounding Bollywood he decided otherwise.
The release of 'Ae Dil Hai Mushkil' has stirred a new controversy. Recently, Bollywood celebs speaking their mind on this matter have landed themselves in grave trouble.
And it seems Aamir did not want to get his hands burn over this matter.
"Aamir doesn't want any negative publicity at this stage and the focus to go away from Dangal, so being the intelligent actor that he is, he launched the trailer on social media," added the source.
In fact, Aamir Khan did not comment on the burning issue of banning Pak actors and movies at an event too. At the MAMI film festival, when Aamir was asked to give his opinion on the banned movie 'Jago Hua Savera', he said that it should be asked to the organisers.
Looks like Aamir has chosen to stay num on many issues after his views on intolerance got him hatred, last year. The Mr. Perfectionist he is, he might be taking every step quite carefully.