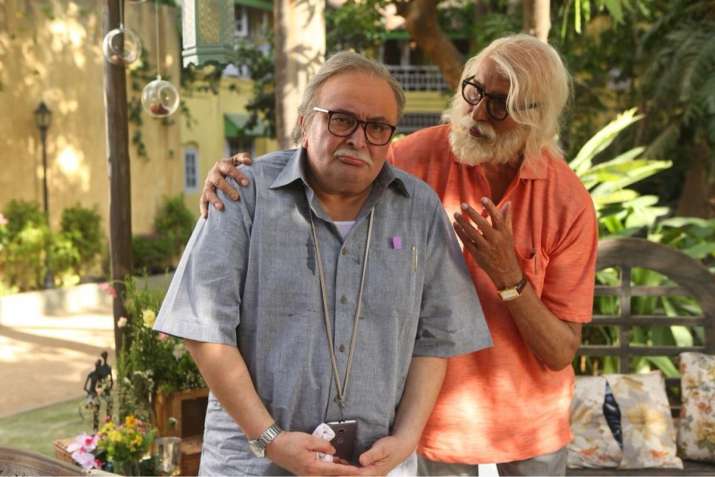 102 Not Out, which is scheduled to release this Friday, enjoys high anticipation among the cinephiles as the two superstars of yesteryears, Amitabh Bachchan and Rishi Kapoor are reuniting after 27 years. The heartthrobs of the 70s and 80s ruled the Indian cinema during their reign and their filmography speaks for itself. While Amitabh Bachchan mostly played an angry young man on the silverscreen, Rishi Kapoor was known mostly for his romantic avatars. 27 years later, the leading men of Bollywood are coming together for a film, whose trailer has already bowled us over.
Here are the films where Amitabh Bachchan and Rishi Kapoor have featured together
Kabhie Kabhie (1976)
The film describes the complexities of human relationships. Amitabh Bachchan plays the role of an intense lover while Rishi Kapoor comes into the play in the second half.
Amar Akbar Anthony (1977)
The film focuses on the lives of three brothers who have been separated in childhood and adopted by three families that follow three different religions-Hindu, Muslim and Christian. Rishi Kapoor has essayed the role of Akbar while Amitabh Bachchan steps into the shoes of Anthony Gonsalves.
Naseeb (1981)
Naseeb is a story of fate, which begins with a lottery ticket. Amitabh Bachchan and Rishi Kapoor featured as brothers who fall in love with two sisters. This story of unusual coincidences earned the coveted title of an 'All Time Earner' by Trade Guide Bollywood box office magazine at that time.
Coolie (1983)
The film needs no introduction. You cannot call yourself a cinephile if you have missed watching Coolie. Just like Naseeb, this film was also an All Time Earner. It was one among the rare movies which crossed 10 million per territory. Although, Rishi Kapoor played a supporting role in the film, the magic of having two superstars together worked on the silverscreen.
Ajooba (1991)
This was the last film before 102 Not Out, in which Amitabh Bachchan and Rishi Kapoor featured together. The film was directed by late actor Shashi Kapoor. The film however failed to do wonders at the box office.