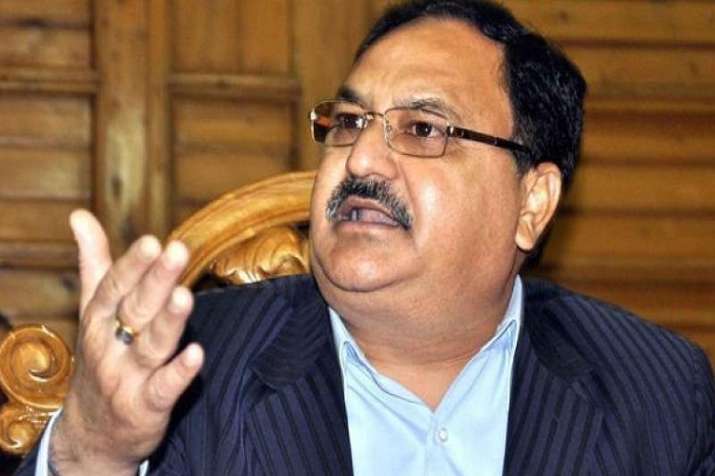 "Why these elections have come eight months earlier? Why KCR (TRS president K Chandrasekhar Rao) has preponed the elections and put the burden of tax on your shoulders? Because, KCR knows and knew that if elections are held along with Lok Sabha, elections would be full of (Prime Minister Narendra) Modi and ... they will lose," said BJP leader and Union Minister JP Nadda on Tuesday.
Nadda alleged the TRS advanced the assembly elections in Telangana to avoid facing the Modi factor as the polls were originally scheduled to be held simultaneously with Lok Sabha elections next year.
The statement by the state BJP incharge came while he was addressing a party meet at Makthal in Telangana's Mahabubnagar district.
Nadda further rejected the TRS' reason that it chose to dissolve the assembly prematurely and seek fresh mandate as opposition Congress tried to create hurdles for development by filing petitions in courts.
He also alleged that there was an unholy alliance between TRS and Asaduddin Owaisi-led AIMIM.
As per a recommendation made by the TRS government, the assembly was dissolved on September 6.
Telangana goes to polls on December 7 and the votes will be counted on December 11.