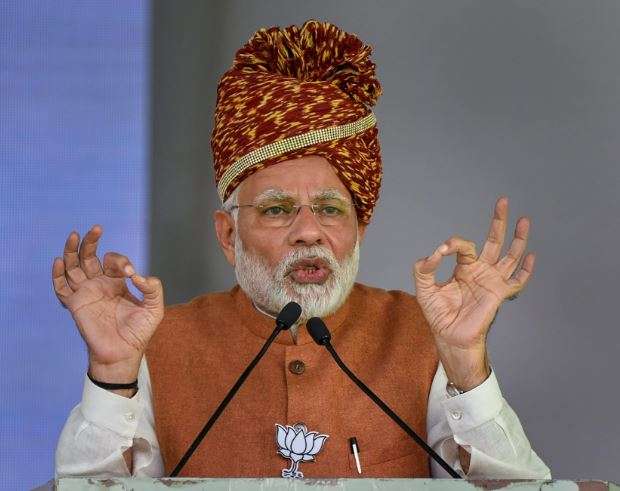 Concluding his election campaign for Rajasthan Assembly polls, Prime Minister Narendra Modi on Wednesday said that the voters of the state cannot trust a "confused" Congress that lacked both "leadership" as well as "policy".
Blasting the Congress for not looking beyond the "first family", PM Modi said that the Congress did not think of adivasis (tribals) during its four generations of governments.
The prime minister also pointed out a separate ministry for tribal affairs was formed only during the Atal Bihari Vajpayee government.
"A strong leadership is needed for running even a small municipality. The Congress neither has a strong leadership nor any policy nor niyat (intentions). Can we hand over our Rajasthan's government to such a confused party?" PM Modi said in Dausa.
He said that a strong leadership meant one "who has experience, whose thinking is clear, who is sensitive and can take tough decisions in public interest".
"Congress me parivaar ke bahar kuch hai kya (Is there anything outside the (Nehru-Gandhi) family in Congress? For them their family is everything, for me 125 crore Indians are my family," he said.
(With agency inputs)