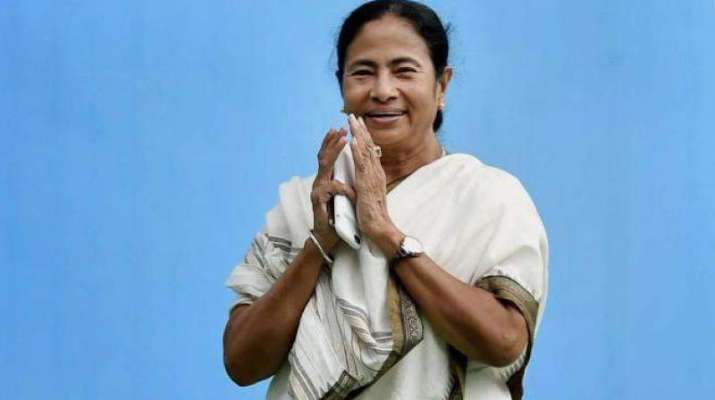 The ruling Trinamool Congress (TMC) in West Bengal won almost one-third seats in the three-tier panchayat polls uncontested
The list of uncontested seats released by the State Election Commission (SEC) shows that TMC secured victory without competition on 16,814 seats out of 48,650 in 3,358 gram panchayats and 3,059 seats out of 9,217 seats in 341 panchayat samitis. 
In the 20 zilla parishads, 203 of the 825 seats were uncontested, the SEC sources told PTI. 
The election to the remaining seats will be held on May 14.
 
The TMC had filed 1,000 nominations for the zilla parishads, followed by the BJP with 782. The CPI(M) and the Congress had filed 537 and 407 nominations respectively. 
There were 134 withdrawals in the TMC camp, followed by the BJP with 153 withdrawals, the CPI(M) with 79 and the Congress with 54. 
For the panchayat samitis, the TMC had filed 12,590 nominations, the BJP 6,149, the CPI(M) 4,400 and the Congress 1,740, the sources said. 
Of these, there were 2,407 withdrawals by the TMC, 931 by the BJP, 558 by the CPI(M) and 301 by the Congress. 
For the gram panchayats, the Mamata Banerjee-led TMC had filed 58,978 nominations, the BJP 27,935, the CPI(M) 17,319 and the Congress 7,313, the sources said. 
There were 7,033 withdrawals by the TMC, 4,490 by the BJP, 2,490 by the CPI(M)and 1,383 by the Congress, they added. 
The TMC had filed more nominations than the number of seats in all the three tiers. 
"There are many aspirants for party tickets. So many people have filed nominations. The TMC's symbol will be allotted to only those who have been asked by the party to contest," a senior TMC leader said. 
The party leadership termed the victory in the uncontested seats a victory of the masses.
 
State BJP president Dilip Ghosh alleged that due to the "unprecedented reign of terror" unleashed by the TMC, the opposition candidates could "neither file nominations nor were they allowed to contest". 
"Our candidates were threatened with dire consequences if they did not withdraw, so some of them had to give in," he said. 
Senior CPI(M) leader Sujan Chakraborty alleged that the TMC had turned the polls into a "farce".
(With inputs from PTI)
Watch full coverage of the news on Aaj ki Baat: