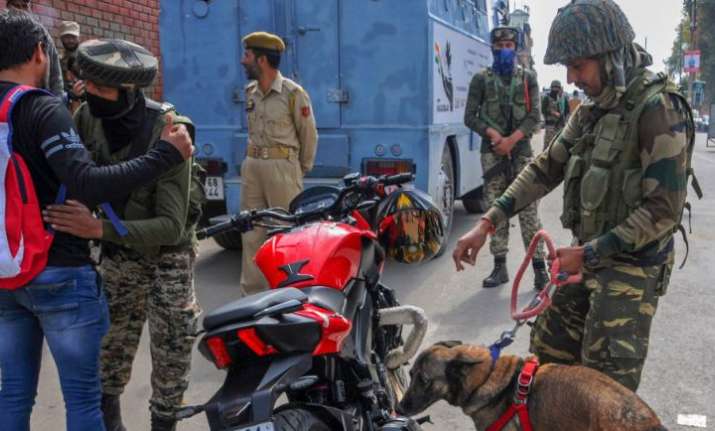 In Jammu and Kashmir, campaigning for the first phase of the urban local body (ULB) polls ended on Sunday.
The polling will start at 7 am on Monday. It will seal the fate of 1,283 candidates who are trying their luck from 247 wards in Jammu. 
There are in total four phases.
The first phase of polling will be followed by the second phase on October 10 (covering 384 wards) and third phase covering 207 wards on October 13. The final phase will be on October 16, covering 132 wards. 
The counting of votes will take place on October 20.
For the ULB polls, as many as 2,990 candidates are in the fray covering a total of 1,145 wards. 
In 2005, the last election to the municipal bodies in the state was held. It was through secret ballots and in February 2010, the five-year term expired.
Over the challenge to the validity of Article 35-A of the Constitution, the NC and the PDP have boycotted the polls