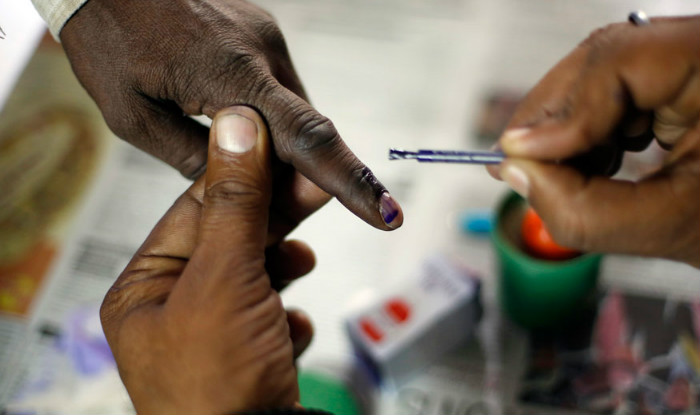 The highly-anticipated results of the bypolls for four Lok Sabha seats and ten Assembly seats, along with the elections on Karnataka's RR Nagar Assembly seat will be announced on Thursday.
On May 28, the four Lok Sabha seats which went to bypolls are Kairana in Uttar Pradesh, Palghar and Bhandara-Gondiya in Maharashtra and the lone Nagaland seat. The ten Assembly seats which went to by-elections are Jokihat (Bihar), Gomia and Silli (Jharkhand), Chengannur (Kerala), Ampati (Meghalaya), Shakot (Punjab), Tharali (Uttarakhand), Noorpur (Uttar Pradesh), Palus-Kadegaon (Maharashtra) and Mahestala (West Bengal). 
Interestingly, the Palus-Kadegaon bypoll went unopposed and now the Congress nominee Vishwakeet Kadam's election is a mere formality after the rival BJP withdrew from the race.  
The by-elections for the four Lok Sabha seats have turned into a prestige issue for the BJP, which is now at the halfway mark of 272 seats in the Lok Sabha after failing to form a government in Karnataka. 
The UP bypolls are also significant because the BJP had recently lost parliamentary bypolls in Gorakhpur and Phulpur which were held by chief minister Yogi Adityanath and deputy chief minister Keshav Prasad Maurya.
In Kairana, the BJP is up against a united opposition of Samajwadi party (SP), Bahujan Samaj Party (BSP), Bahujan Samaj Party (BSP), Rashtriya Lok Dal (RLD) and Congress party.
In Maharashtra too, the BJP is facing not just the joint forces of the Congress and Nationalist Congress Party (NCP) on both the parliamentary seats but also a candidate from its ally Shiv Sena in Palghar.
When is the counting of votes for the bypolls on four Lok Sabha and ten Assembly seats?
The counting of votes for the by-elections – which were held on May 28 – will take place on May 31. 
What time will the live coverage of counting of votes start?
The live coverage of counting of votes for both Lok Sabha and Assembly bypolls will begin 8 am on May 31.
How to watch the live coverage of Lok Sabha and Assembly bypoll results? 
You can watch Live Coverage of bypoll results via the following modes once polling begins: 
India TV Live TV: Click here to directly land on India TV LIVE
Also keep following us on India TV Website, Facebook, Twitter for fastest updates.