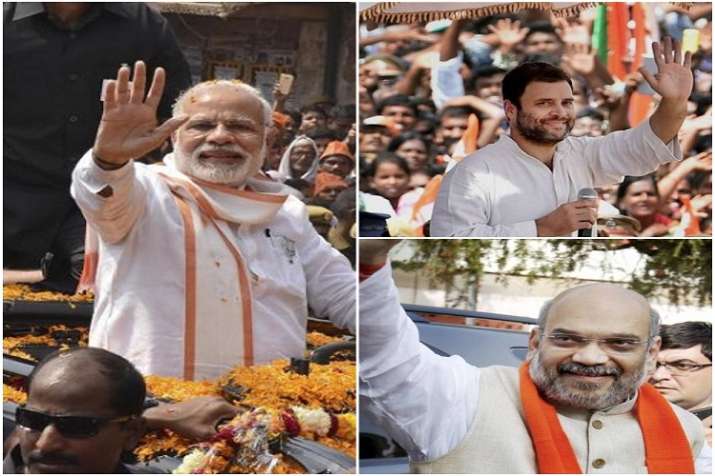 Prime Minister Narendra Modi will hit the campaign trail in Madhya Pradesh ahead of the upcoming assembly elections on Friday. He will begin his campaigning starting with a public meeting in Shahdol district.
PM Modi will address two public meetings, mostly on alternative days, starting Friday, state BJP chief Rakesh Singh said.
After the rally at Shahdol Friday, Modi will be in Gwalior to address another rally before flying back to Delhi, Singh informed.
He will return and address public meetings in Chhindwara and Indore on Sunday before returning to Delhi, Singh added.
The prime minister will again visit Madhya Pradesh on Tuesday and address public meetings in Jhabua and Rewa districts.
Three days later, on Saturday, Modi will return to the state and address public meetings in Mandsaur and Chhattarpur districts, Singh said.
The next day (November 25), he will deliver speeches in Vidisha and Jabalpur districts, he added.
MP BJP spokesperson Anil Soumitra said PM Modi was a charismatic leader and his visits to MP will immensely benefit the party which he claimed will win over 200 assembly seats out of 230 in the state.
Meanwhile, MP Congress spokesperson Pankaj Chaturvedi claimed Modis visit wont have any impact, adding that the state government was facing a strong anti-incumbency wave.
He claimed the Congress was set to sweep the Assembly polls scheduled for November 28.
The results will be declared on December 11.
On the other hand, BJP President Amit Shah who began his campaign trail on Thursday will  reach Khajuraho to address public meetings in Tikamargh, Sagar, Damoh and then come  back to Khajuraho. The BJP chief will continue his poll campaign on November 18 where he  is scheduled to address rallies in Umaria, Devtalab and also particpate in a road show in Maihar.
The BJP chief will continue his poll tour on November 19, 23 and 24. He wil reach Narsinghpur on November 19 and address rallies in Betul, Khategaon and two constituencies of Bhopal district- Bhopal North and Narela.
Shah will launch poll campaign in Jabalpur and address rallies in Lakhnadaun, Chhindwara, Balaghat and Sehora on November 213. On the last day, the BJP chief will reach Gwalior to address public in Ashoknagar. He will also address public meetings in Neemuch, Kukshi and Sanver and even hold a roadshow in Ratlam.
Meanwhile, Congress President Rahul Gandhi will hold public meetings on Friday in Dewri, Balghat ad Mandla.